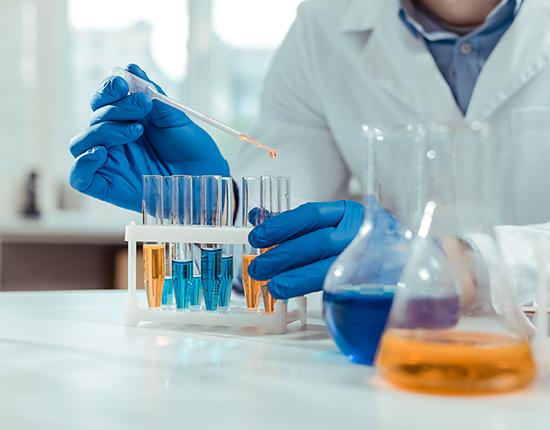 ©2023 Keller and Heckman LLP
Utilizing a multi-disciplinary approach involving collaboration between experienced environmental attorneys and preeminent in-house scientists, Keller and Heckman's Toxic Substances Control Act (TSCA) practice has a well-deserved reputation as a leader in helping businesses understand and comply with their obligations under this law. Our unparalleled combination of scientific and legal excellence and experience, including private industry experience, enables us to address and resolve the broad array of TSCA issues our clients face. In addition to our in-house scientific staff, most of whom are Ph.D. chemists, many of our attorneys have scientific academic backgrounds, including chemistry, chemical engineering, and molecular biology. 
Keller and Heckman assists a diverse group of clients in efficiently bringing new chemicals, polymers, and genetically modified microorganisms to market and in defending existing markets. We provide detailed strategic advice based on an in-depth understanding of both the law and the science. A thorough understanding of the distinction between "regular chemistry" and "regulatory chemistry" is critical to effective TSCA problem solving – our understanding of the subtleties and ambiguities of chemical and polymer nomenclature is without equal. Keller and Heckman's innovative, detailed, and proven strategies for achieving TSCA compliance minimize both the potential for civil penalty assessment and interruption to production and supply capabilities. 
As part of our full-service practice, we strategically design and conduct comprehensive compliance audits, often spanning many years and involving numerous sites. Many of these audits are initiated in anticipation of mergers, acquisitions, and other corporate transactions. These audits frequently involve submission of voluntary disclosures of discovered TSCA violations as a means to obtain gravity-based civil penalty mitigation or elimination under U.S. Environmental Protection Agency (EPA) "Audit Policy" and other applicable policies. Our TSCA practice has established longstanding and robust relationships not only with hundreds of clients but also with agency program office and enforcement staff.
Keller and Heckman's distinguished TSCA practice group includes attorneys and scientists that have over 30 years of experience with TSCA research, counsel, and advocacy on behalf of clients. We have advised clients for decades, beginning long before the 2016 enactment of the Lautenberg Chemical Safety Act (LCSA) overhauled the original TSCA of 1976. We sponsor the popular monthly webinar, TSCA 30/30, a half-hour dialog covering current critical TSCA issues.
Representative Matters
Prepared and submitted hundreds of robust TSCA PMNs and section 5 exemption notices
Designed, organized, and conducted dozens of multi-facility voluntary compliance audits and assisted in submittal of hundreds of voluntary disclosures under EPA's "Audit Policy," resulting in avoidance of millions of dollars in civil monetary penalties 
Represented clients before regulatory agencies in response to compliance investigations and requests for information
Provided representation for the Pentachlorophenol Registration Review  
Negotiated large multi-party TSCA settlement with EPA that allowed continued production of critical, high-volume industrial chemicals
Developed public comments on TSCA fees and risk evaluations for high-priority chemical substances
Assembled and managed multiple consortia to address specific TSCA issues
Areas of Focus
Advising companies on requirements for and timing of submission of notices of intent to test and requests for exemption from testing
Counseling companies on critical and complex chemical nomenclature issues; exposure, release, and toxicological modeling; preparing and submitting premanufacture notices (PMN) and other section 5 notices; negotiating the terms of section 5(e) orders and significant new use rules (SNUR); and evaluating the applicability of reporting exemptions and reduced reporting requirements such as the TSCA "polymer exemption"   
Assisting companies with complex procedures and requirements for "existing" chemicals, including EPA chemical prioritization, risk evaluation and management, and obligations under the TSCA "fee rule" 
Performing comprehensive TSCA Inventory searches; assisting companies with all aspects of TSCA section 8 recordkeeping and reporting requirements, including section 8(a) Chemical Data Reporting (CDR), the section 8(b) active/inactive "reset" rule, and section 8(c), 8(d), and 8(e) reporting issues
Assisting companies with "export-only" and export notification issues
Evaluating compliance and providing advice with respect to import certification requirements
Conducting comprehensive TSCA compliance audits and submitting voluntary disclosures under EPA's "Audit Policy" and other similar policies; preparing companies for EPA TSCA compliance inspections; defending enforcement actions, and assisting companies in responding to administrative subpoenas
Advising companies seeking to market biotechnology-derived products and their production platforms
Advising companies commercializing products of nanotechnology
Preparing and submitting public stakeholder comments on a broad range of TSCA issues