Practice Area
Health & Safety Compliance Audit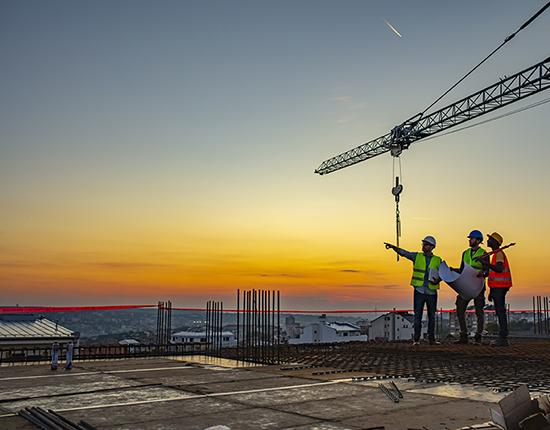 ©2023 Keller and Heckman LLP
In an effort to meet legal obligations, companies subject to the complex array of environmental and health and safety laws and regulations search for answers to the most basic questions: What do we need to do to comply? How do we do it? Do we have the proper procedures in place? The answers to many specific questions do not come easily. But failing to answer these basic questions poses many risks. For instance, companies risk commercial disruption if noncompliance forces them to shut down a production line, even on a temporary basis. Today's competitive climate demands a management strategy that avoids regulatory and enforcement surprises.
Penalties for violations of health and safety laws can cost a company millions of dollars. Also, the adverse public relations resulting from poor regulatory compliance can cost millions more in lost consumer goodwill, and it can have a negative impact on valuable brand names. Audits can assist companies in fulfilling their regulatory obligations, and when reported in a timely fashion, fines for noncompliance may be eliminated or reduced. Further, an audit can provide a company with a better understanding of company data that is available to the public at large and can provide a foundation to build a better image in the minds of the general public and customers. An audit can also reduce potential risks to the health of employees, members of the community, consumers, and the environment; they can increase efficiency by reducing waste; and they can optimize procedures for future compliance. Companies can identify plant practices not in compliance with applicable regulations, provide personnel with adequate training and guidance to correct these practices, and ensure that compliance mechanisms are entrenched in the corporate culture.
A regulatory audit provides an objective review of facility operations and company practices and provides a recommended process to ensure that compliance continues. Because audits enhance regulatory compliance and create economic benefit, many companies are conducting audits as a normal course of business. Environmental and health and safety self-audits can take many forms, including:
Due diligence reviews to support business transactions
"Mock" inspections to simulate an inspector's methods and scope of investigation
Multimedia (comprehensive) environmental compliance reviews
Media-specific (focused) environmental compliance reviews
On-site facility tours and inspections
Off-site records reviews
Reviews of federal laws and regulations, state laws and regulations, and local ordinances
Reviews of company compliance systems, personnel responsibilities, and implementation strategies
Product-specific compliance reviews
Activity-specific compliance reviews
Drills on reporting procedures for accidents or releases
Keller and Heckman's scientific and legal skills enable us to creatively address and resolve complex regulatory issues. We strive for practical, problem-solving advice that helps clients devise reasonable and sound regulatory compliance strategies. With the knowledge of our clients' diverse businesses, our attorneys can guide clients' self-auditing to assess compliance with environmental and health and safety statutes. Keller and Heckman can also conduct on-site audits as part of a clients' overall regulatory compliance strategies. We work with our clients to customize compliance reviews that are commensurate with the specific needs of each organization. We also structure these reviews to avoid commercial disruption whenever possible and seek to maximize the benefit of government policies that discount or significantly eliminate penalties for violations. Our goal is always to provide our clients with the tools needed for long-term prosperity and preservation of corporate and brand values central to most companies.
Keller and Heckman has over twenty years of experience in conducting compliance audits, including audits under the following legislation:
California's Proposition 65
Clean Air Act
Clean Water Act
Comprehensive Environmental Response, Compensation, and Liability Act
Emergency Planning and Community Right to Know Act
Federal Hazardous Substances Act
Federal Insecticide Fungicide and Rodenticide Act
Occupational Safety and Health Act
Resource Conservation and Recovery Act
Safe Drinking Water Act
Toxic Substances Control Act
Underground Storage Tank regulations
We also conduct audits for compliance with U.S. Food and Drug Administration requirements and requirements under the Consumer Product Safety Act and related statutes administered by the Consumer Product Safety Commission. We are also experienced in the U.S. Department of Transportation's hazardous materials regulations. In addition, our attorneys have counseled companies in assessing their privacy and intellectual property protection programs.
Please contact complianceaudits@khlaw.com for more information.
Contact a Health and Safety Compliance Audit Attorney