Practice Area
California's Proposition 65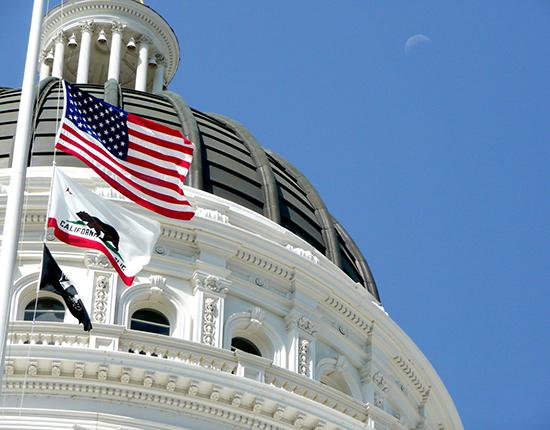 ©2023 Keller and Heckman LLP
Keller and Heckman's California Proposition 65 attorneys counsel clients on matters ranging from regulatory compliance to defense of 60-Day Notices filed under the law. We work with clients to ensure that all relevant health and safety data are considered in light of both current scientific principles and relevant guidance and regulations set out by California's Office of Environmental Health Hazard Assessment (OEHHA). Our attorneys, many of whom have scientific and technical backgrounds, are supported by our in-house scientists who provide expertise in exposure assessment and toxicology.
 
Augmented by our office in San Francisco, we advise clients on Proposition 65 issues that cover a vast scope of regulatory areas, including food and drug, environmental, chemical control, workplace safety and health, pesticides, product safety, transportation, and e-vapor and tobacco products. We provide tailored Proposition 65 services to a wide range of industries, including consumer products, chemical products, e-vapor and tobacco products, food and beverage, household products, plastics and rubber, and retail distribution. For a complete list of the industries we serve, click here.
Scientific Assessments
Keller and Heckman helps clients evaluate whether their foreseeable uses of substances on California's Proposition lists will result in exposures above relevant safe harbor levels for listed reproductive toxicants. In the many cases where California has not yet established safe harbor levels for listed chemicals, we work with our in-house toxicologists to develop defensible levels based on the most up-to-date scientific principles and OEHHA's current practices. In addition, we counsel clients on product reformulation and exemption criteria that may eliminate Proposition 65 issues altogether. 
Compliance Counseling 
Keller and Heckman develops compliance strategies for clients located throughout the supply chain. We guide downstream manufacturers in developing "clear and reasonable" warning language and counsel upstream suppliers on strategies for communicating the presence, or likely presence, of Proposition 65 listed chemicals to their customers. In addition, we prepare indemnity agreements to address liability in the event of Proposition 65 claims and assist clients in acquiring and analyzing Proposition 65 insurance coverage.
Enforcement Defense 
Keller and Heckman has extensive Proposition 65 litigation experience, helping clients resolve claims in a cost-effective, expeditious manner. We are proficient in developing testing plans and are adept in negotiating the terms of a settlement agreement. From the receipt of a 60-Day Notice, we guide clients through the complex resolution process, accessing our in-house resources of regulatory attorneys, scientists, and litigators. 
Advocacy 
Keller and Heckman has been involved in all aspects of Proposition 65 since the law's inception in 1986, frequently participating in legislative and regulatory policy proceedings. We counsel companies and trade associations on the regulatory process by analyzing proposals from OEHHA and the California Attorney General, as well as drafting substantive comments in response to such proposals and taking action regarding listing decisions.  
Collectively, at the rulemaking, compliance, and litigation defense levels, Keller and Heckman's robust Proposition 65 practice is dedicated to creating the best possible regulatory landscape for clients, minimizing the potential for challenges, and should an enforcement action become inevitable, providing a vigorous defense.
Representative Matters
Reached favorable settlements for Notices of Violation involving consumer products and lead, phthalates, cadmium, acrylamide, diethanolamine, and a host of other Proposition 65 listed chemicals
Developed safe harbor levels for bisphenol A, diethanolamine, benzophenone, and other Proposition 65-listed substances for which California has not yet designated these levels
Advised on best practices in developing Proposition 65 assurance language
Assisted in preparing Safe Use Determinations to submit to OEHHA for trade associations and other clients 
Advised on potential insurance coverage and insurance recovery strategy for Proposition 65 matters
To contact us with questions or for more information about California's Proposition 65, email prop65@khlaw.com, or call our Washington, DC office at 202.434.4100 or our San Francisco office at 415.948.2800. 
Areas of Focus
Guiding clients through the complex resolution process
Developing safe harbor levels for listed chemicals, performing exposure assessments to ensure compliance, and evaluating whether foreseeable uses will result in exposures above relevant safe harbor levels for listed reproductive toxicants
 
Developing clear and reasonable warning language
Preparing indemnity agreements to address liability and assisting in acquiring and analyzing insurance coverage
Evaluating history of enforcement for listed chemicals of interest in the product type of interest to assess likelihood of enforcement action
Contact a California's Proposition 65 Attorney