Thomas
C.
Berger
Partner
Washington, DC
Indianapolis, IN Satellite Office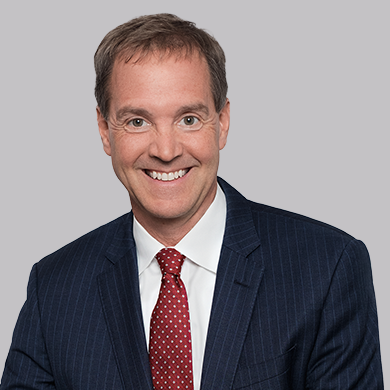 ©2023 Keller and Heckman LLP
Thomas (Tom) Berger assists clients in bringing forth new products and maintaining the ability to market them in a cost-effective manner using an interdisciplinary approach that combines law and science, with an emphasis on emerging technologies in the industrial chemicals area.
Tom helps clients navigate the Toxic Substances Control Act (TSCA) premanufacture notification (PMN) review process and negotiates the terms and conditions of TSCA section 5(e) orders and significant new use rules (SNURs). He also counsels clients on U.S. Environmental Protection Agency (EPA) enforcement matters and assists companies in preparing for Agency inspections, responding to information requests and subpoenas, and defending enforcement actions. Tom is a recognized leader in designing and conducting extensive voluntary TSCA compliance audits (often as part of corporate mergers and acquisitions) and assisting clients in managing liability under EPA's "Audit Policy," and other available penalty mitigation policies.
Tom's practice is based on an in-depth understanding of the chemicals, plastics, and electronics industries, with over 25 years of experience counseling clients on the regulation and approval of new and existing chemicals under TSCA and TSCA's international counterparts in Australia, Canada, China, the European Union (EU), Japan, Malaysia, New Zealand, the Philippines, South Korea, and Taiwan. His technical background allows him to frequently undertake matters that involve polymers, inorganic chemistry, and complex chemistry and chemical nomenclature issues.
As an active member of the environmental and chemical industries, Tom was heavily involved in efforts to "reform" TSCA and works extensively on all aspects of TSCA, including TSCA Inventory, Inventory "reset," Chemical Data Reporting (CDR), and section 6 "fee" rule issues, as well as confidential business information (CBI), section 8 recordkeeping and reporting, and import/export issues.  
Tom co-authored an amicus curiae brief for the United States Supreme Court in Hoechst Celanese v. United States, 128 F.3d 216 (4th Cir. 1997) and four technical papers on polychlorinated dibenzo-p-dioxins and furans ("dioxin"). He was also a contributing author of Environmental and Workplace Safety, A Guide for University, Hospital, and School Managers (Van Nostrand Reinhold, 1996).
Tom has a chemical engineering background and, prior to joining Keller and Heckman, worked as an engineer for a major international chemical manufacturer.
Tom is a frequent lecturer and author on chemical notification, chemical regulation, liability management, auditing, enforcement, and TSCA reform issues and is regularly quoted as an expert in the trade press.
Representative Matters
Negotiated large multi-party TSCA settlement with EPA, allowing continued production of critical industrial chemicals
Obtained multiple multi-million-dollar civil penalty mitigations for TSCA violations under EPA "Audit Policy" 
Organized and supervised numerous multi-site, multi-year comprehensive TSCA compliance audits
Memberships
American Bar Association (ABA), Pesticide, Chemical Regulation, and Right-to-Know Committee 
Education
Michigan State University, B.S., Ch.E., 1987
George Washington University Law School, J.D., 1993 cum laude