Christophe
Leprêtre
Regulatory and Scientific Affairs Counselor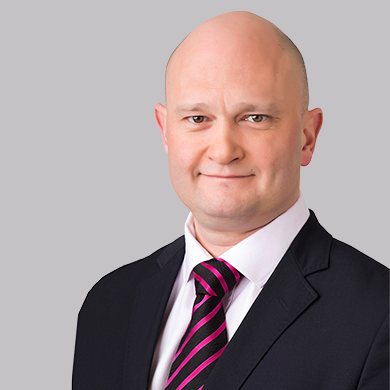 ©2023 Keller and Heckman LLP
Christophe Leprêtre is a life science engineer and scientific advisor to Keller and Heckman's clients on a wide variety of national, regional, and international food regulatory matters, including issues involving regulations and standards, as well as food processing and technologies. 

Christophe has more than 20 years of experience in food-related matters, including food safety risk analyses (assessment, management, and communication) and application of regulations relating to food ingredients, food additives, flavorings, novel foods, contaminants, labeling, nutrition labeling, fortification, and nutrition- and health-related claims. During this period he has actively engaged with regulators around the world.

Christophe also advises on international food safety and food commodity standards within the FAO/ WHO Codex Alimentarius Commission, food safety management systems within the International Standards Organization, the US Pharmacopeia (USP), the Food Chemicals Codex (FCC), and their respective interactions with the World Trade Organization (WTO) Agreements on the Application of Sanitary and Phytosanitary Measures (SPS) and Technical Barriers to Trade (TBT) frameworks.  

Christophe further provides key support to Keller and Heckman attorneys and their clients regarding European and International regulatory bodies and processes in various areas, such as food supplements; industrial, agricultural, and environmental contaminants; and food processing aids. He has had articles published in World Food Regulation Review on Codex Alimentarius horizontal committees since 2017.

Having worked for public authorities, including the government of France and the United Nations Food and Agriculture Organization (UNFAO), and for private trade associations on a wide range of food and environmental issues, Christophe's experience gives him a unique perspective and understanding of regulatory matters faced by Keller and Heckman clients.
Memberships
Agriculture and Life Science Engineers Alumni (UNIAGRO)
Awards
Executive Master for International Association Management – Solvay Business School (2018)
Montgolfier for Agriculture and Food – the National Industry Encouragement Society (SEIN)(1999)
Education
Science Faculty, University of Angers (France), BSc, Industrial Environment Management
Special University on Agriculture and Food Sciences of Rennes (France), MSc, Agriculture and Food Sciences - Specialisation in Agri-business
Food and Agriculture Organization of the United Nations, Certification for Effective Participation in Codex Work
Insights & In the News
Blog: Tomorrow's Food and Feed
Blog: Tomorrow's Food and Feed
Blog: Tomorrow's Food and Feed