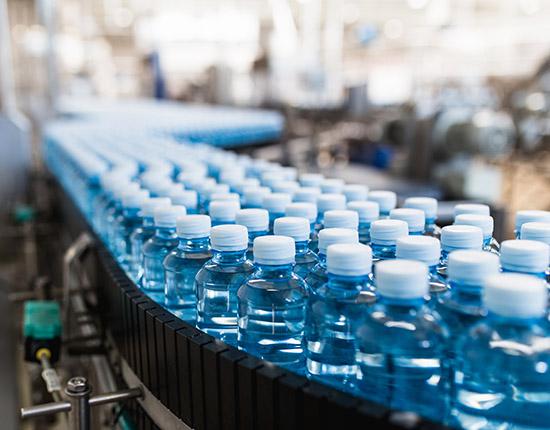 ©2023 Keller and Heckman LLP
Packaging manufacturers, particularly suppliers of food packaging and other products that affect the health and safety of consumers, must comply with a complex array of regulations from the U.S. Food and Drug Administration (FDA) and other regulatory bodies worldwide to bring their products to market. The challenges of managing regulatory risk are compounded by the need to constantly innovate to stay competitive and meet consumer demand. Companies that make plastics, coatings, paper and paperboard, and related materials to those that manufacture finished packages recognize Keller and Heckman as the global leader in packaging law and science. In addition to our leadership in food contact, we help clients with products used by the pharmaceutical, medical devices, cosmetics, and consumer products industries. 
Challenges faced by the packaging industry include the need to respond to highly visible questions about the safety of certain substances and questions about chemicals that are persistent in the environment. We are at the forefront of helping clients navigate these issues that can lead to damaged reputations and extensive costs and we understand the need for efficient solutions that often must be implemented rapidly.
The packaging industry also must understand an ever-increasing number of regulations and guidelines related to sustainability. These include regulations pertaining to claims that can be made for "environmentally friendly" products in the U.S. and the European Union, in addition to compliance with substantive requirements involving recycling, the presence of substances declared by state legislatures to be toxic, and disposal issues.  
Keller and Heckman clients include Fortune 100 companies, as well as innovative startups and mid-sized companies. Regardless of their size, our clients make and market products all over the world and rely on our expertise to access and grow in all areas where they do business. We are a leader in bringing an interdisciplinary approach to problem solving with in-house scientists as well as attorneys with technical backgrounds, many of whom have worked in government and industry before joining the firm. Keller and Heckman has decades of experience working closely with regulatory agencies worldwide and, with offices strategically placed in Washington, DC, California, Europe, and Asia, we provide legal guidance wherever you do business.
Keller and Heckman's team understands that packaging needs to be safe, convenient, attractive, affordable, and sustainable. We collaborate with clients to proactively address the range of regulatory requirements they must comply with and we provide counseling, as well as litigation support and advocacy at the agencies. Our attorneys assist clients with a vast scope of packaging related needs, specifically: 
FDA and Environmental Protection Agency (EPA) requirements, and those of their international counterparts
Understanding their obligations with the ever-developing requirements under California's Proposition 65 
Creating product development strategies
Establishing the suitability of packaging composition
Complying with regulations concerning advertising claims, labeling, transportation of products, international trade, and workplace safety and health requirements 
Developing quality assurance programs and inspection of manufacturing facilities
Responding to consumer complaints and tampering incidents
Recalls, enforcement, and litigation issues, including support with related insurance coverage, when necessary
Keller and Heckman is an industry leader in the practice of packaging law. With offices and professionals spanning the globe, we are uniquely positioned to advise and assist clients on all matters related to packaging.
Events