Practice Area
Sustainability and Product Stewardship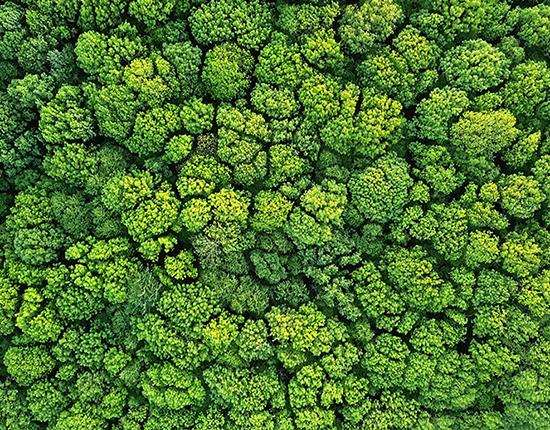 ©2023 Keller and Heckman LLP
From initial design to end-of-life, managing a product's lifecycle involves a myriad of regulatory and compliance challenges. Our Product Stewardship and Sustainability team brings extensive experience in dealing with product regulatory requirements, safety, advertising, and litigation. Drawing on the expertise of our in-house scientists where needed, we advise on all stages of product development, advertising and marketing, sale, use, component and material selection, and the disposal of consumer and industrial products. 
Regulatory Compliance and Public Policy
Our attorneys counsel clients on a wide range of laws and regulations that implicate sustainability and product stewardship, such as energy efficiency, limits on chemicals in products, recycled content requirements, and waste disposal requirements. We help clients comply with the Department of Energy's (DOE) energy efficiency rules and waiver requests, the Environmental Protection Agency's (EPA) Energy Star program requirements, and the U.S. Department of Agriculture's (USDA) biobased certification program. 
We are known for our deep knowledge of state green chemistry laws, Toxics in Packaging requirements, and California's Proposition 65. We advocate on behalf of clients before federal and state legislative bodies; regulatory agencies such as the Consumer Product Safety Commission (CPSC), EPA, and California's Department of Toxic Substances Control (DTSC); and represent clients in enforcement actions before those agencies when necessary. We also advise on global laws and regulations governing hazardous substances, e-waste, ecodesign, and other issues and advocate for clients before international regulatory bodies, including Health Canada and the European Chemicals Agency (ECHA). 
Environmental Marketing Claims, Green Chemistry, and Corporate Sustainability 
Environmental stewardship and social responsibility are of increasing importance. We regularly advise companies on environmental and sustainability claims and on how to improve their environmental footprint, such as by setting up voluntary recycling programs and complying with Corporate Social Responsibility (CSR) initiatives. We also counsel clients on the U.S. Federal Trade Commission (FTC) Guides for the Use of Environmental Marketing Claims (Green Guides) and the growing number of state and international laws affecting green claims. 
We were instrumental in developing the International Chamber of Commerce (ICC) Marketing and Advertising Commission's Framework Guides for Environmental Marketing Claims. As new claims enter the marketplace, we actively engage in policy debates about the role of private standards and advertising self-regulation, including consumer protection and competition aspects. 
Representative Matters
Assisted clients in responding to proposals to limit or ban lead, cadmium, alleged endocrine-disrupting substances, such as phthalates and bisphenol-A, ozone-depleting chemicals, formaldehyde, fluoropolymers, vinyl, and other substances in a variety of consumer products and packaging
Advised clients on CE marking and dossier requirements
Assisted clients in responding to investigations into compliance with the EU standby and network standby regulations
Advised clients on REACH, safety, and ecodesign implications of various product prototypes.
Represented clients in state enforcement actions concerning excess VOCs in consumer and industrial products
Assisted multiple companies in responding to alleged violations of California Proposition 65 involving various chemicals
Represented client in responding to DOE and California Energy Commission compliance inquiries
Represented clients in FTC and state investigations of environmental and "green" marketing claims, in competitor and consumer disputes about claims, and in policy proceedings around guidance and rules governing environmental marketing claims
Areas of Focus
Advise clients on ESG claims, energy efficiency, and eco-design requirements 
Advise clients on obligations under the Conflict Minerals Act and California Transparency in Supply Chains Act, as well as sustainability compliance procedures and commitments
Help clients navigate federal, state, and international legal requirements governing "green" claims and to develop and operationalize procedures to review, substantiate, and approve claims
Evaluate standards and test methods developed to substantiate such claims and evaluate internal and third-party test reports
Represent clients in connection with federal, state, competitor, and class action challenges to environmental and other claims
Counsel clients on a wide range of laws and regulations affecting the end-of-life of consumer and industrial products
Advise on compliance with global waste disposal laws and regulations, including extended producer responsibility requirements for electronics, packaging, and other products
Assist companies in setting up voluntary recycling programs
Assist clients with reporting obligations to consumer product safety agencies (CPSC and its global counterparts), environmental authorities (EPA and its counterparts), and state green chemistry reporting frameworks, including Maine's PFAS reporting requirements
Advise clients on compliance with state legislation governing products and packaging, including requirements developed by the Coalition of Northeastern Governors (CONEG)
Evaluate available literature on toxicological risks and conduct hazard and risk assessments
Assess the suitability of test data to support specific safety claims, and studies supporting recyclable, compostable, degradable, climate, and other claims
Assist clients in Proposition 65 and Green Chemistry rulemaking proceedings 
Advise clients on state "green chemistry" laws, including processes to identify and prioritize "chemicals of concern," reporting requirements, and alternative assessment and substitution obligations for manufacturers
Respond to litigation or enforcement initiatives involving chemicals, VOC emissions, and other technical issues, as well as complaints alleging false advertising
Counsel clients on phasing out the use of heavy metals and other chemicals in consumer products, on reporting and other regulatory requirements affecting substances of concern, and on rules governing the use of ultraviolet and other forms of radiation
Advise on brominated flame retardants, ortho-phthalates, PFAS, and volatile organic compounds (VOCs) in consumer and industrial products
Provide guidance on potential regulatory and policy issues for nanotechnology-based products in an array of industrial and consumer applications
Advocate on behalf of clients before federal, state, national, and international authorities and advise on legislative strategy
Follow Product Stewardship and Sustainability Developments on Our Consumer Protection Connection Blog
Contact a Product Safety and Sustainability Attorney