Directions
Office Location:
San Francisco
Local Time:
Saturday, December 9th 2023, 11:58 PM
Three Embarcadero Center
Suite 1420
San Francisco, CA 94111
United States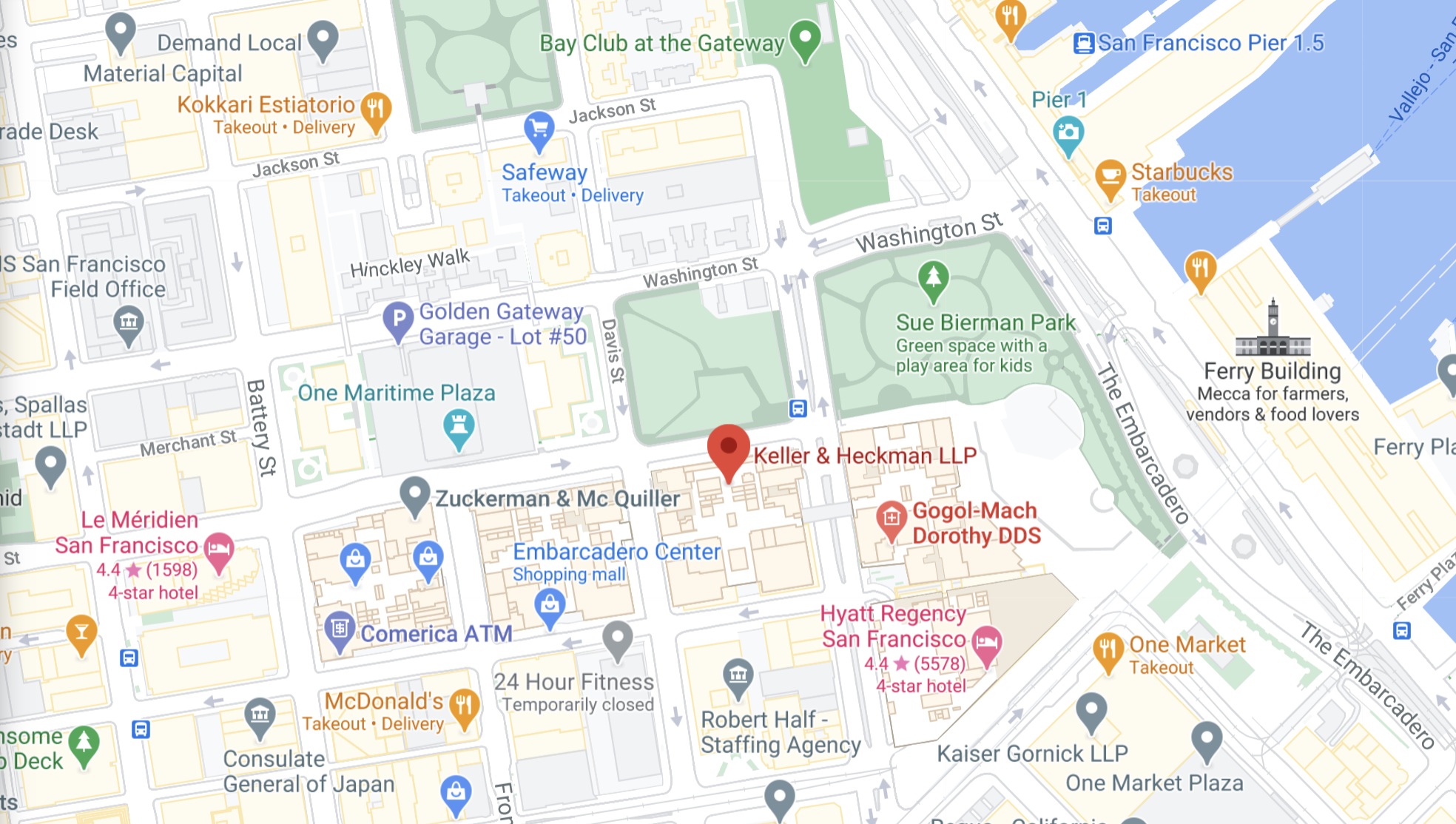 Ideally situated in the heart of San Francisco's Financial and Waterfront Districts, Embarcadero Center is surrounded by the best the city has to offer. The San Francisco office was founded in 2001 and relocated to the current location in May 2014.  
Today, the San Francisco office offers experience and expertise in many of the firms practice areas.
Directions
By Car or Cab: From both airports, taxis, shuttles, and BART trains are the most popular ways of getting to the office. Shuttles are found on the Arrivals level of the airports.
San Francisco International Airport (SFO): SFO is approximately 14.5 miles from the office.
Oakland International Airport (OAK): OAK is approximately 19.5 miles from the office.