Practice Area
Chemical Control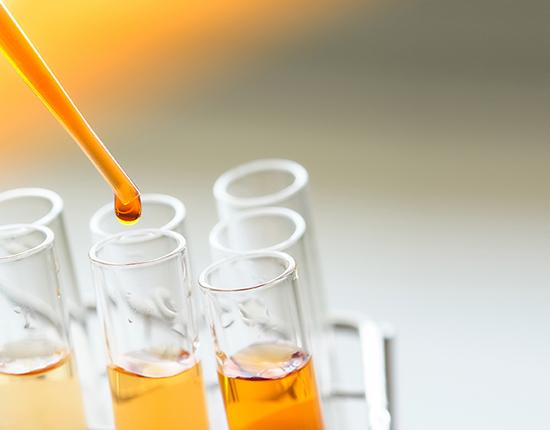 ©2023 Keller and Heckman LLP
Founded on a unique multi-disciplinary collaboration between experienced environmental attorneys and preeminent in-house scientists, Keller and Heckman's Chemical Control Practice is at the forefront of laws and regulations applicable to commercialization of emerging new chemical technologies, as well as existing chemical substances. Our highly-skilled attorneys, many of whom have technical backgrounds and extensive private industry experience, work closely with our distinguished in-house scientific staff – most of whom are Ph.D. chemists – to provide informed counsel and invaluable understanding on a broad array of chemical-related issues at the interface of law and science. Our diverse multi-jurisdictional practice has forged longstanding relationships with international chemical regulatory agencies, regularly engages in discussions with worldwide government authorities, and is intricately involved in developing advocacy and defensive positions with regard to chemicals around the globe.
We advise clients on compliance with the U.S. Toxic Substances Control Act (TSCA); the EU Registration, Evaluation, Authorization and Restriction of Chemicals (REACH) legislations; and similar schemes in Australia, Canada, China, Japan, the Philippines, South Korea, Taiwan, and New Zealand, among others. We counsel clients on the initiatives concerning international chemical testing, persistent organic pollutants (POP), volatile organic compounds (VOC), the Chemical Weapons Convention, and the Global Harmonized System (GHS) for hazard communication. We assist clients in navigating the Harmonized Tariff Schedule (HTS) classifications for substances and in managing other international trade issues. With years of global chemical regulation expertise, we provide clients with thorough and efficient solutions to legally and scientifically complex issues.
Keller and Heckman prides itself on being a "full service" chemical control law firm. We assist clients with all aspects of efficiently bringing innovative new chemicals to market and defending existing products. With a strong business sense, we ensure that our clients fully understand and appreciate all legal rights and obligations, and provide strategic advice designed to minimize or eliminate the commercial disruption and monetary fines that can result from non-compliance.
Keller and Heckman attorneys and scientists are actively involved with and are frequently asked to lecture at chemical control conferences within the U.S. and around the world. We host an annual Chemical Control Law Seminar that provides chemical manufacturers, importers, processors, and users with essential, in-depth information regarding recordkeeping and reporting requirements, compliance auditing, and prioritization, risk evaluation, and risk management of existing chemicals. We also host frequent webinars – TSCA 30/30 and REACH 30/30 –providing relevant and timely updates to the industries we serve.
Representative Matters
Developed strategy for, prepared, and submitted new chemical notifications around the globe for a family of products 
Persuaded Canadian authorities to adopt an important position on polymers similar to that used in the U.S.
Designed, organized, and conducted dozens of comprehensive multi-site TSCA compliance audits, including submission of required voluntary disclosures under U.S. EPA's "Audit Policy"
Successfully negotiated with government authorities regarding new chemical testing requirements, protocols, use of surrogate "read-across" data, and waiver justifications globally 
Provided numerous letters of assurance and other necessary documentation for polymers eligible for the TSCA "polymer exemption," determined whether polymers are reduced regulatory requirement (RRR) polymers in Canada, and determined whether polymers are "grandfathered" on global inventories
Provided opinion letters in response to a multitude of chemical nomenclature inquiries
Conducted private training on general and specialized aspects of tactics and strategy for chemical control compliance 
Provided legal and scientific support for Strategic Decision-Making regarding EU REACH implementation
Represented a specialty chemicals company in obtaining chemical inventory corrections for a key product in the U.S., Canada, and Australia
Negotiated test requirements for existing chemicals in the U.S., Canada, and the EU 
Determined the classification and labeling of preparations pursuant to the EU Dangerous Preparations Directives
Areas of Focus
Preparing, reviewing, and submitting detailed new chemical notifications around the world, including TSCA section 5 premanufacture notices (PMN), pre-registration and registration submissions under EU REACH, and exemption filings; negotiating the terms of new chemical approvals, advising clients on requirements for existing chemicals, such as TSCA section 8 recordkeeping and reporting requirements, including the TSCA Chemical Data Reporting (CDR) rule; filing notices for all types of R&D activities; determining the status of substances in preparations, articles, and other categories of substances; determining the applicability of reporting exemptions and exclusions; developing accurate chemical identifications; exposure, release, and toxicity modeling; and estimating physical and chemical properties
Performing complex, detailed, experience-based strategic searches of national and international chemical inventories; preparing and guiding bona fide inquiries; preparing and submitting inventory correction petitions; and addressing complex issues stemming from chemical nomenclature ambiguities 
Providing guidance and advice for testing required to support notifications; conducting negotiations with government authorities regarding novel chemical testing requirement protocols, use of surrogate data, and waiver justifications; providing guidance with regard to voluntary testing initiatives; and assisting with fee assessment and testing consortia formation and management 
Preparing and submitting requests for formal agency interpretations; preparing and submitting substantive comments to governmental regulatory agencies during rulemakings and consultations
Conducting compliance audits and due diligence reviews, defending companies against enforcement actions, and providing available penalty mitigation strategies
Monitoring legislative changes and policy developments throughout the world and following the regulatory dialogue pertaining to highly fluorinated chemicals 
Evaluating PBT/vPvB designations, appealing agency decisions, litigating actions before global courts
Events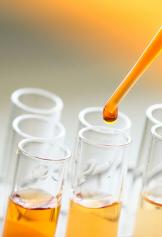 Contact a Chemical Control Attorney