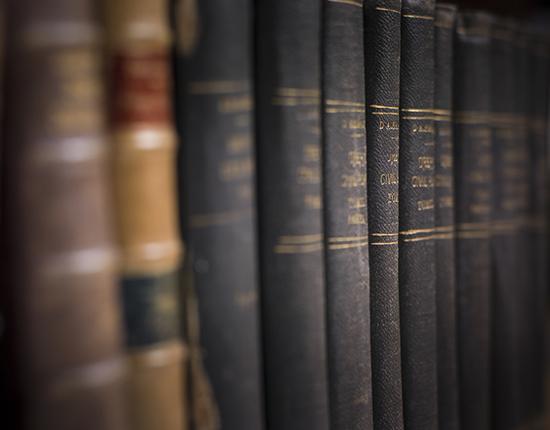 ©2023 Keller and Heckman LLP
Keller and Heckman's Litigation practice is led by nationally recognized trial counsel who litigate cases across the United States before federal and state courts for domestic and international clients. We represent interests from a wide range of industries, including chemical; food; drug (prescription, generic, over-the-counter, dietary supplements, and homeopathic products); medical device; cosmetic; consumer products; tobacco and vapor; semiconductor; and telecommunication. The firm defends clients in class and mass tort actions, as well as single plaintiff cases; represents companies in arbitration and mediation proceedings; and serves as national trial coordination counsel. 
We also represent clients before administrative and industry-sanctioned bodies, including companies and individuals subject to investigations and enforcement actions involving the Environmental Protection Agency (EPA) under environmental and chemical regulatory statutes, the Food and Drug Administration (FDA) relating to numerous manufacturing and labeling regimes, the Federal Trade Commission (FTC) for false advertising claims, the Equal Employment Opportunity Commission (EEOC), and Department of Labor (DOL) wage-hour investigations, and the Occupational Safety and Health Administration (OSHA) arising from workplace safety issues. 
Many of our attorneys have scientific and technical backgrounds and have worked in private industry, at state and federal agencies, consulting firms, and in academia. With regulatory lawyers covering numerous disciplines and over 25 Ph.D. and graduate-level scientists and technical specialists residing at our firm, our litigators blend defense capabilities with scientific and regulatory expertise. They map out the most advantageous strategy for clients, whether focusing on early dismissal, securing a favorable settlement, or aggressively defending the case in court. Keller and Heckman's interdisciplinary approach to problem-solving provides clients the resources for a successful outcome.
We also rely on this expertise in our appellate practice when challenging federal, state, and local laws on various grounds, including under the U.S. Constitution and the Administrative Procedure Act (APA). The firm often represents trade associations and other industry coalitions in key battles involving emerging regulatory issues that potentially impact the manufacturing and consumer product sectors. 
Keller and Heckman represents companies—from multi-national corporations to small businesses—in a full range of commercial litigation, including breach of contract, trade secret disputes, trademark claims, unfair business practices, consumer protection actions, insurance claims, and franchise disputes.
Representative Matters
Successfully represented a semiconductor equipment supplier against allegations of breach of contract, lack of good faith and fair dealing, fraud, and unfair competition; the plaintiff had sought approximately $200 million in damages
Successfully defended a California grocery retailer in a state court lawsuit and on appeal; the lawsuit was filed by three Union for Food and Commercial Worker-employed plaintiffs alleging that the retailer violated the Rosenthal Roberti Item Pricing Act
Served as counsel for a specialty chemical manufacturer in a $50 million action filed by a municipality alleging that chemicals, including DDT, were disposed of at a former manufacturing plant and contaminated or threatened to contaminate public drinking water supplies
Successfully prosecuted an ingredient supplier securing a seven-figure jury verdict for a food company that suffered financial harm due to recall of food product containing a contaminated ingredient from that supplier
Represented coalition of manufacturers in federal appeal of OSHA beryllium standard and obtained significant changes to rule in negotiated settlement
Represented manufacturers, retails, distributions, and construction employers in contesting OSHA citations in almost every OSHA region and "state-plan state" nationwide
Served as national coordination counsel for a trade association defending welding fume bodily injury lawsuits in state and federal courts across the country
Successfully challenged on appeal based on Commerce Clause grounds an Indiana statute regulating the manufacturing of vaping products
Represented a major food manufacturer against another large food manufacturer in a Lanham Act false advertising suit involving express comparative claims
Successfully represented a supplier of component parts for a consumer product in breach of contract and breach of warranty claims arising from a nationwide CPSC recall
Successfully resolved California Unfair Competition claims (17200) against manufacturers of dietary supplements, foods, cosmetics, and homeopathic medicine products
Successfully obtained a $45 million pre-judgment attachment in breach of contract action in the U.S. District Court for the Northern District of California on behalf of a non-U.S. based technology company
Defended a major apparel manufacturer in an FTC investigation of alleged labeling violations; the case was closed by the FTC without action
Successfully obtained summary judgment in the U.S. District Court for the Northern District of California in a business defamation claim that led to new management obtaining control of a non-U.S. based software company
Favorably settled action in the U.S. District Court for the Northern District of California alleging breach of earnout provision of stock purchase agreement after preliminary injunction hearing
Favorably settled purported three state class actions alleging product liability and contract claims in state court
Obtained defense verdict in a state superior court action alleging product liability and breach of contract claims
Served as lead amicus counsel before the U.S. Supreme Court in several landmark employment law matters
Represented a nationwide employer before the U.S. Tenth Circuit Court of Appeals in what is now a landmark decision on co-employment doctrine that is favorable for employers
Handled numerous lawsuits alleging that claims involving probiotics, "natural" ingredients, or "clinically-proven" results are misleading, as well as handled cases alleging lack of efficacy, lack of substantiation, and failure to disclose
Conducted extensive internal investigation regarding potential PFAS-related liabilities involving manufacturing facilities located across three states
Awards
Band 1 in the category of Food and Beverages: Regulatory and Litigation Nationwide in the 2020 Chambers and Partners USA Guide
Ranked nationally in 2021 by U.S. News – Best Lawyers® "Best Law Firms" in the category of Litigation – Labor & Employment
"Top Defense Verdicts in California" in 2010 and 2017 by the San Francisco Daily Journal
Areas of Focus
Defending manufacturers, grocery retailers, and wholesalers in lawsuits involving false advertising, natural and organic claims, food contamination, claims of bodily injury and property damage, and retail pricing and labeling practices
 
Representing clients with disputes involving product recalls, seizures, and packaging and labeling issues under the FDCA
Defending clients in enforcement actions brought by EPA and state equivalents under a wide range of environmental laws, as well as in toxic tort cases relating to alleged exposures to potentially hazardous substances
Representing employers in all aspects of employment, wage hour and labor law, and defending employers in contested OSHA citations 
Defending clients in Proposition 65 claims concerning food and beverages, supplements and homeopathic products, and consumer products
Advising and representing clients in all types of insurance coverage disputes
Appealing federal, state, and local laws that were adopted in violation of constitutional provisions (e.g., First Amendment, Commerce Clause) and administrative law procedures (e.g., rulemaking requirements)
Representing clients in matters involving allegations of false advertising and unfair competition, including Lanham Act litigation, as well as trade secret misappropriation and confidentiality clause enforcement
Events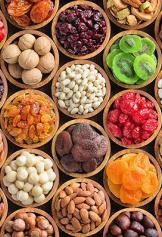 Contact a Litigation Attorney