Practice Area
Environmental and Toxic Tort Litigation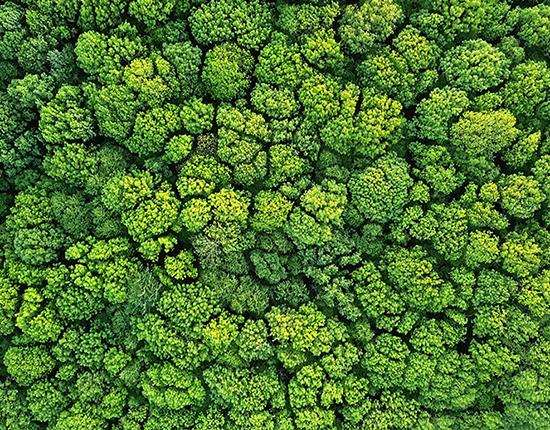 ©2023 Keller and Heckman LLP
Keller and Heckman's Environmental and Toxic Tort Litigation attorneys take an integrated approach to defending and counseling its clients, pairing their litigation and regulatory expertise with the firm's in-house scientific staff, thus allowing the firm to efficiently craft and implement defense strategies while always considering the client's business needs.
We defend clients in all types of litigation matters, including federal and state class and mass tort actions, as well as single plaintiff cases, in arbitration and mediation proceedings, and as national trial coordination counsel. The practice group also routinely represents clients in enforcement actions before administrative and industry-sanctioned bodies.
Whatever the forum, Keller and Heckman litigators and regulatory defense lawyers are well- positioned to bolster each client's legal arguments and present the strongest scientific and technical case possible. We have defended numerous products in a wide range of industries, such as chemical, pesticide, oil and gas, paint and coating, paper and wood, food, electronics, packaging, and pharmaceutical. Prior matters have involved issues ranging from soil and drinking water contamination, airborne deposition and transport of heavy metals, and exposures to allegedly hazardous materials in consumer products.
Our attorneys have scientific and technical backgrounds that allows them to work effectively with clients. Many have served in the same industries as the firm's clientele, including global chemical and engineering companies, environmental consulting serving the utility, mining, and oil/gas sectors, and manufacturing trade associations. They have degrees in areas such as chemical engineering and environmental science and policy. The practice group also counts among its members a former trial attorney at the United States Department of Justice, Environmental Torts Section.
Keller and Heckman is a leader in bringing an interdisciplinary approach to problem solving with over 25 in-house scientists, most of whom have Ph.Ds. or other graduate level degrees. Our scientists have expertise in a broad range of relevant areas, such as chemistry, toxicology, and risk assessment, and have collectively worked for decades in advising companies in the manufacturing and consumer product sectors. 
Keller and Heckman's vast scientific knowledge base, coupled with our attorneys' litigation experience, allows the firm to effectively defend its clients at the intersection of science and law. 
Representative Matters
Served as counsel for a specialty chemical manufacturer in a $50 million action filed by a municipality alleging that chemicals, including DDT, were disposed of at a former manufacturing plant and contaminated, or threatened to contaminate, public drinking water supplies
Defended against 18 consolidated cases filed on behalf of residents, including minors, living in northeast Oklahoma alleging lead poisoning from exposure to lead mining wastes
Served as national coordination counsel for a trade association defending welding fume bodily injury lawsuits in state and federal courts across the country
Served as national coordination counsel for trade association defending vinyl chloride monomer bodily injury lawsuits in state and federal courts nationwide
Represented oil storage and distribution company in EPA action to enforce the CAA fuels regulation
Represented client in challenging FCC radiofrequency health standards under the National Environmental Policy Act (NEPA) 
Counseled owner/operators of food manufacturing facilities in responding to state enforcement actions regarding compliance with air, wastewater, and hazardous waste permitting and handling requirements
Served as counsel to plastics trade association before the D.C. Circuit in challenge to CAA maximum achievable control technology rulemaking
Represented wood preservation manufacturer as amicus curiae before Ninth Circuit related to a citizen's suit to enforce the CWA and RCRA against a major utility and a large telecommunications company
Conducted TSCA and FIFRA compliance audits of chemical manufacturing operations, including reviews of recent corporate acquisitions and assisted companies in obtaining full penalty mitigation under EPA's "Audit Policy"
Served as counsel for petroleum company to recover seven-figure indemnity for clean-up costs associated with an underground storage tank leak
Represented petroleum and gas pipeline company in various federal enforcement actions alleging violations of pipeline safety laws
Represented chemical company in data compensation arbitrations filed under FIFRA 
Conducted extensive internal investigations assessing potential client liabilities associated with the use of perfluoroalkyl and polyfluoroalkyl substances (PFAS) 
Defended numerous clients in product liability cases associated with alleged personal injuries stemming from the use of vaping devices
Areas of Focus
Defending personal injury and property damage cases seeking tort-related damages and injunctive relief involving alleged drinking water, groundwater, soil, air, and surface water contamination
Litigating cases alleging bodily injuries, wrongful death, and economic damages stemming from the presence of, and exposures to, allegedly hazardous materials contained in consumer products and in the workplace
Defending enforcement actions brought before administrative bodies and courts under all of the major environmental laws, including the Clean Air Act (CAA); the Clean Water Act (CWA); the Resource Conservation and Recovery Act (RCRA); the Emergency Planning and Community Right-To-Know Act (EPCRA); the Toxic Substances Control Act (TSCA); the Federal Insecticide, Fungicide, and Rodenticide Act (FIFRA); and the Comprehensive Environmental Response, Compensation, and Liability Act (CERCLA), as well as state and local environmental laws
Representing industry clients and trade associations at the appellate level, including the United States Supreme Court, federal circuit courts, and state appellate tribunals on critical environmental and regulatory issues, including statutory and rulemaking challenges under the U.S. Constitution and the federal Administrative Procedure Act (APA)
Conducting company-wide audits and internal investigations involving environmental practices and regulatory compliance under federal and state law, and managing liability and obtaining relief under EPA's "Audit Policy" 
Advising clients on insurance coverage matters and seeking defense and indemnity from carriers arising out of environmental and toxic tort claims
Contact an Environmental and Toxic Tort Litigation Attorney