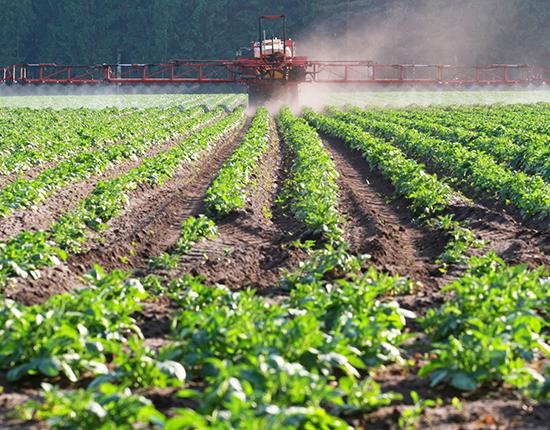 ©2023 Keller and Heckman LLP
Keller and Heckman's team of attorneys and scientists help clients develop product approval programs and produce high quality registration applications and technical product dossiers. We also help clients defend existing markets worldwide against governmental pressure and environmentalist activism. With extensive and direct experience in regulatory and compliance counseling, legislative issues, and environmental audits, we provide assistance in a multitude of areas affecting the pesticides industry, including:
Register a new active ingredient in NAFTA countries, the European Union and the Pacific Rim;
Develop EU Biopesticide Product Dossiers;
Defend against an EPA enforcement action;
Protect your data rights;
Manage complex studies;
Obtain approval for a new inert material;
Secure successful tolerance reassessments;
Obtain Product Re-registrations;
Develop a global pesticide business or regulatory strategy; and
Comment on an EPA or EU rule or policy.
Through Keller and Heckman's unique ability to integrate science and law, we help industry bring its most innovative new pesticide product ideas through the regulatory approval process and into the market. Our attorneys and scientists, most with Ph.D.s, have a history of success in forging a path through the tangle of technical and legal regulatory requirements involved in registering a new pesticide product. On behalf of our pesticide clients, we regularly address matters before the U.S. Environmental Protection Agency (EPA), the Food and Drug Administration (FDA), the U.S. Department of Agriculture (USDA), the Federal Trade Commission (FTC), the Consumer Product Safety Commission (CPSC), the European Commission and member country Competent Authorities in the EU, the Canadian Pest Management Regulatory Agency, and the U.S. state regulatory agencies, including, in particular, California's Department of Pesticide Regulation.
Our Clients
We represent a broad range of clients that are involved with pesticides, including:
Agricultural pesticide companies;
Antimicrobial, water treatment, and wood preservative pesticide companies;
Manufacturers of pesticide intermediates;
Manufacturers and distributors of pesticide inert ingredients;
Manufacturers of industrial chemicals, fibers, fabrics and other materials treated with pesticides;
Manufacturers of paints, caulks and coatings;
Manufacturers of pesticide devices;
Chemical companies with products used as pesticides;
Farmers;
Food and feed producers and distributors;
Consumer and commercial product companies;
Soap and detergent manufacturers;
Pesticide applicators;
Research organizations; and
Industry trade associations.
An International Perspective
In Brussels, just as in our Washington office, attorneys and scientists team to represent our client's interests before the European Commission and the Member States' National Competent authorities on all issues related to the marketing of active substances and finished pesticide and biocidal products, including all issues related to the preparation of petitions for the authorization of these products and related data right/share issues.
In addition to our experience in securing approvals in the U.S., we have extensive experience representing clients in other countries. Worldwide regulatory harmonization efforts have made it possible for the data generated to support approvals in one country to be used, at least in part, as a basis for approval elsewhere. Working routinely in partnership, our Brussels and Washington offices track both harmonized requirements and the principal ways in which requirements differ from country to country. In Brussels, just as in our Washington office, attorneys and scientists team seamlessly to clear the path for new pesticide products to market.
U.S. Experience
Keller and Heckman attorneys and scientists have strong working relationships with government authorities and a seasoned staff of experts who can assist clients in even the most difficult and non-routine matters (e.g., petitioning under FFDCA § 408 for an exemption from tolerance for a treated article; negotiating an enforcement settlement with EPA that allowed a company to retain a brand name that EPA had alleged constituted an unregistered pesticide claims). The areas in which we work include:
EPA and state registration of new pesticide active ingredients under Section 3 of FIFRA;
EPA and state registration of pesticide intermediates and end-use products under FIFRA;
Approval of products with joint EPA/FDA or EPA/USDA regulatory requirements;
Design, placement, monitoring, final report preparation and review for major laboratory and field studies;
Preparation and submission of petitions for tolerance or exemptions from tolerance under § 408 of the Federal Food, Drug and Cosmetic Act (FFDCA), as amended by the Food Quality Protection Act of 1996 (FQPA);
Preparation and submission of food additive petitions under § 409 of the Federal Food, Drug and Cosmetic Act (FFDCA), as amended by the Food Quality Protection Act of 1996 (FQPA) and the Antimicrobial Regulation Technical Corrections Act of 1998 and Food Contact Notifications;
Preparation of pesticide registration applications (including innovative and unprecedented applications) and reregistration responses;
Preparation and submission of applications for approval of pesticide inert ingredients;
Legal and technical representation in matters involving data rights under FIFRA § 3(c)(1)(F), including data compensation negotiations and the filing of "petitions to deny or cancel" pesticide registrations;
Legal defense and settlement negotiations in enforcement matters, including challenges to EPA's Stop Sale, Use and Removal Orders (SSURO);
Preparation of dietary, aggregate and cumulative exposure and risk assessments;
Defense of products in the pesticide reregistration (FIFRA § 4) and tolerance reassessment (FFDCA § 408(q)) processes;
Exploration and implementation of technical and legal strategies for product and product line development;
Legal advice and analysis regarding labeling for consumer goods containing preservatives under EPA's new interpretation of the "treated articles exemption" (40 C.F.R. § 152.25(a));
Counseling with respect to the reporting of adverse effects information under FIFRA § 6(a)(2);
Negotiations with EPA, FDA and USDA over regulatory requirements;
Negotiation and preparation of pesticide supply, distribution and subregistration (supplemental distribution) agreements;
Preparation of detailed comments on new policies and proposed rules;
Design and formation of trade associations; and
Representation before the U.S. Congress.
Click here or email pesticide@khlaw.com to receive more information, important industry updates, and valuable practice tips.
Contact a Pesticides Attorney