Practice Area
Pharmaceuticals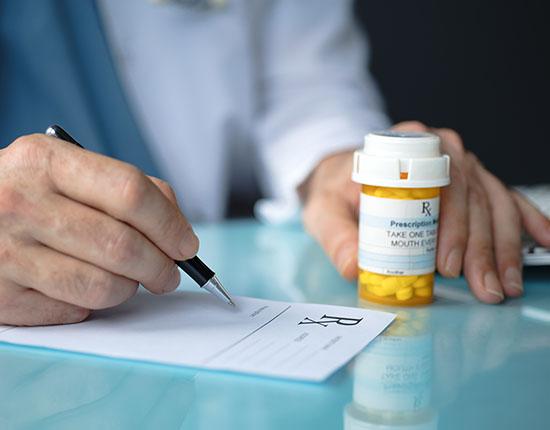 ©2023 Keller and Heckman LLP
Keller and Heckman's global Food and Drug practice counsels clients on all aspects of pharmaceutical requirements and compliance issues, including current good manufacturing practice requirements, labeling and advertising issues, conducting product recalls, U.S. Food and Drug Administration (FDA) inspection practices, and defending against government enforcement actions and competitor challenges in court and other forums. 
Regulatory Requirements and Strategies
Our attorneys assist advise on the regulatory requirements for marketing authorizations for medicinal products and investigational new drug applications (INDs) and assist clients in submitting applications for these products. In addition, we help conduct research to support applications for regulatory approval, new drug applications (NDAs) for initial approval of drug products, and abbreviated new drug applications (ANDAs) for approval of "generic" drugs.
Keller and Heckman attorneys analyze the complex legal and policy issues regarding the Hatch-Waxman Act and the patent certification implications for ANDAs and Section 505(b)(2) NDAs, as well as help evaluate the potential impacts of the Prescription Drug User Fee Act and the Prescription Drug Marketing Act. On behalf of clients, we develop regulatory strategies for the commercialization of new drugs and the impacts of different non-patent market exclusivity periods.
Compliance Issues
Keller and Heckman attorneys assist clients in determining the status of over-the-counter-drugs, and their compliance with applicable monographs, and ensure compliance with import and export regulatory requirements. In addition, we help clients evaluate compliance with national pharmacopeial monographs and prepare and file Drug Master Files for active ingredients, inactive ingredients, and packaging components. 
Representative Matters
Worked with companies to develop acceptable formulations and labeling for OTC drug products in various categories, including topical antiseptics (hand sanitizers); antiacne; cough/cold remedies; sunscreens; external and internal analgesics (pain relievers); antidandruff shampoos; and oral healthcare products (fluoride, antiplaque/antigingivitic) 
Contact a Pharmaceuticals Attorney