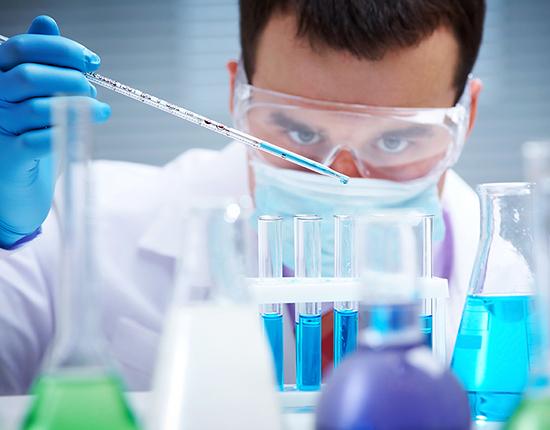 ©2023 Keller and Heckman LLP
Keller and Heckman is a recognized authority on the European Union's REACH (Registration, Evaluation, Authorization and Restriction of Chemicals) Regulation and counsels clients on all aspects of the regulation. REACH impacts substances manufactured in or placed on the European Economic Area (EEA) market and impacts not only chemical companies, but also companies that use chemicals and the entire supply chain. Keller and Heckman attorneys and in-house scientists assist clients with REACH regulations and legislation related to the chemical, fuel, food, food packaging, cosmetic, soap, and detergent industries. 
Our attorneys, scientists, and regulatory affairs experts have been involved with REACH from the beginning with the development of the 2001 Commission White Paper on the Strategy for a Future Community Policy for Chemicals. Since then, we have been advising clients on a full range of matters including product defense, strategy, and compliance.
Keller and Heckman attorneys have extensive capabilities in defending and protecting clients' rights under REACH. We represent clients in legal proceedings to rebut proposed restrictions and dossier rejection decisions, in negotiations on data sharing and Substance Information Exchange Forum (SIEF) contractual matters, and in appeals against decisions by the European Chemicals Agency (ECHA) and the European Court of Justice. Keller and Heckman was the first law firm to take an ECHA Board of Appeals case to an Oral Hearing (A-005-2011). We also counsel and represent companies on competition (antitrust) considerations, including those who wish to press or are faced with an enforcement action.  
We advise clients on contractual, regulatory, and competition matters specifically related to SIEF participation, data sharing, and protection of confidential business information. In collaboration with our in-house scientists, Keller and Heckman attorneys counsel clients on establishing scientific and legal strategies to limit the risk of authorization, thus minimizing the costs and impacts of REACH. These strategies typically include assisting with product portfolio audits, advising on the regulatory status of substances, reviewing preparations and articles, and helping determine the availability of data.
Keller and Heckman attorneys have a vast understanding of the numerous compliance issues our clients in the EU or outside of the EU face relating to REACH and will help them navigate the robust regulation. We provide representation in SIEF and other consortia, help manage consortia, and assist with registration and preregistration for non-EU manufacturers as only representative (OR).  
We guide clients through dossier compilation, including the preparation of cost-effective testing strategies and testing proposals for exposure assessments and chemical characterization, and the monitoring of studies. Keller and Heckman will also act as a third party for handling of confidential business information. In addition, we advise clients on substances of very high concern (SVHC) designations and assist them with the identification of possible substitutes., We also provide counsel on the status of bio-based chemical substances and other products under REACH.
Representative Matters
Successfully lobbied for amendments to be made to Annexes IV (Substances exempted from registration) and V (Categories of substances exempted from registration) resulting in the substantial widening of Annex V (9) provisions
Challenged the Technical Guidance Document (TGD) regarding ORs and ensured that indirect as well as direct imports of non-EU manufactured substances were covered by OR registrations
Challenged ECHA views regarding "super-importer" status of ORs and resolved issues regarding requirement that ORs submit one registration as per each non-EU entity represented
Influenced amendments made to the TGD on substances in Articles (Appendix 3) as regards requirement to register substances in semi-finished products
Facilitated ECHA in resolving issues regarding the status of food intermediates under REACH
Led industry efforts to ensure that EC and ECHA did not deny ORs the ability to submit and obtain REACH authorization, focusing efforts on internal Commission/ECHA advocacy and raised concerns regarding obstacles to trade in relevant WTO forums
Successfully represented a client in an Oral Hearing before an ECHA Board of Appeals concerning an ECHA decision to require vertebrate animal (VA) testing of a multi-billion dollar chemical substance used worldwide
Advised on private party REACH data sharing disputes involving mediation and alternative disputes resolution procedures, including one of the first data sharing disputes involving Article 30-31 REACH where interim measures allowing REACH registration pending resolution of the data sharing dispute were successfully obtained
Brought an ECHA Board of Appeals case to an Oral Hearing (A-005-2011), the first law firm to do so
Obtained an internal EC decision to allow REACH ORs the ability to submit and obtain REACH authorization
Successfully challenged the ECHA procedure for issuing statements of non-compliance in the EU Courts (Case T-283/15)
Areas of Focus
Representing clients in legal proceedings to rebut proposed restrictions and dossier rejection decisions, in negotiations on data sharing SIEF contractual matters, and in appeals against decisions by ECHA and the European Court of Justice
Advising and representing companies on competition considerations, including assisting with enforcement actions
Advising on contractual, regulatory, and competition matters specifically related to SIEF participation, data sharing, and protection of confidential business information 
Establishing scientific and legal strategies, such as assisting with product portfolio audits; advising on the regulatory status of substances, reviewing preparations and articles; and helping determine the availability of data to limit the risk of authorization thus minimizing the costs and impacts of REACH
Providing representation in SIEF, manage consortia, and assisting with registration and preregistration for non-EU manufacturers 
Preparing cost-effective testing strategies and testing proposals for exposure assessments and chemical characterization and monitoring studies 
Events