Practice Area
Animal and Veterinary Food and Drug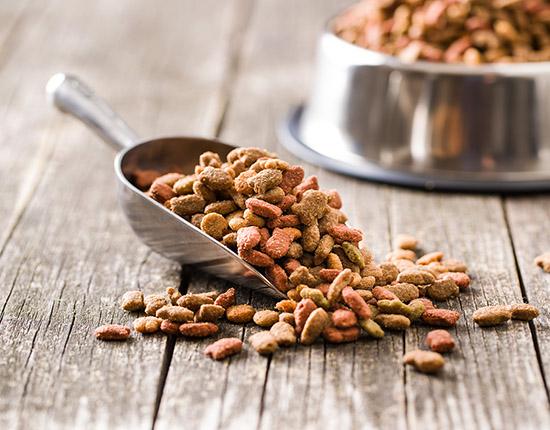 ©2023 Keller and Heckman LLP
Keller and Heckman's comprehensive global Food and Drug Practice extends to animal feed and veterinary matters. Through collaboration with our attorneys and in-house scientists, we advise food and feed ingredient suppliers, finished food and feed manufacturers, retail food stores, and trade associations on a wide range of matters relating to animal feed and veterinary regulations. 
Identifying Appropriate Pathways to Market
Our attorneys have extensive experience engaging the Food and Drug Administration (FDA), the agency's Center for Veterinary Medicine (CVM), and state animal feed agencies on approval and related requirements for animal feed and pet food ingredients.
Keller and Heckman attorneys and scientists also assist clients in preparing "generally recognized as safe" (GRAS) opinions which can be shared with their customers or used to document the GRAS status of feed ingredients or processing aids, when a formal notification is not required or desired. Our attorneys have also successfully submitted GRAS notices to CVM and have obtained several Association of American Feed Control Officials (AAFCO) definitions for animal feed ingredients.
Compliance and Recalls
Keller and Heckman advises clients regarding food safety obligations under current good manufacturing practice (cGMP), as well as required obligations mandated by the Food Safety Modernization Act (FSMA), which amended food safety regulations under the Federal Food, Drug, and Cosmetic Act (FD&C Act). If a marketed product is found to have potential safety or quality issues, our attorneys in collaboration with our scientists, assess the risk to public health and assist clients in determining whether the finished animal feed and/or feed ingredients should be withdrawn or recalled from the marketplace, as well as determining the classification of the recall. 
If a recall is necessary, we advise clients on the appropriate scope of the recall, communicating with the FDA or state agencies on the client's behalf, and provide guidance in crafting appropriate communications to regulators, customers, and the public. We also assist clients in determining whether notification is required under FDA's Reportable Food Registry. 
Labeling and Marketing
Keller and Heckman helps clients create the best advertising and marketing positions for their products by evaluating claims and the substantiation for those claims, ensuring the product meets regulatory requirements. We consider the lessons learned from consumer class action lawsuits when evaluating all potential advertising and marketing materials. Our attorneys and scientists help clients establish sufficient substantiation for various claims by reviewing the scientific literature to find support for the claim.
Representative Matters
Provided GRAS opinions for chemicals used in ethanol, soy, and corn oil production where byproducts of such production are added to animal feed 
Assisted with successful GRAS Notification submission to CVM for a substance composed primarily of lysine 
Advised several clients which allowed them to successfully avoid recalls of pet food, animal feed, and animal feed ingredients. Assisted clients when dealing with FDA inspections and a Warning Letter on failure to implement a Foreign Supplier Verification Program (FSVP)
Contact an Animal and Veterinary Food and Drug Attorney