Practice Area
Food Recall Insurance Coverage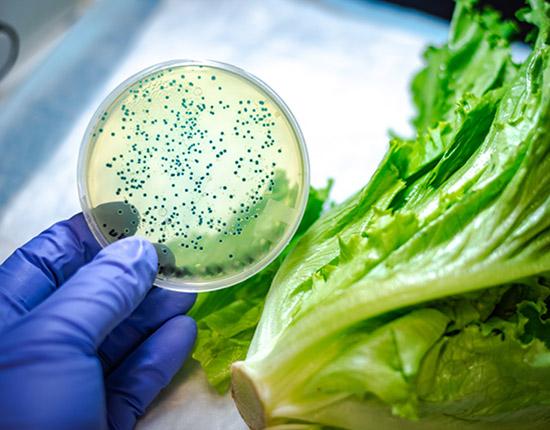 ©2023 Keller and Heckman LLP
Keller and Heckman's Insurance Coverage attorneys provide advice, counseling, and representation to food companies and food trade association members, throughout the entire food supply chain on insurance coverage and efforts to maximize insurance recovery in the event of a food recall. 
Our attorneys handle clients' first-party recall recovery claims and, if a third-party bodily injury claim or lawsuit is eventually filed by a consumer or if a client's downstream customer claims property damage or economic loss, we work to secure a defense and maximize the indemnity insurance coverage.
Keller and Heckman assists clients in navigating their specialized product contamination insurance policies, as well as their company's entire insurance portfolio that may respond to or relate to the recall, including general liability (GL) (primary and excess), property, directors and officers (D&O), and inland marine.  We advise on necessary first-party and third-party liability insurance including determining policy limits, necessary policy endorsements, and unacceptable exclusions. 
In the event of a food recall/contamination event, our attorneys counsel client policyholders on whether its insurer owes them a defense and/or coverage under their liability insurance policies.  If coverage limits are an issue, we work with the adjuster (or alongside insurance defense counsel) to ensure the best use of limits to resolve all third-party claims.
If necessary, our Insurance Coverage practice, in collaboration with our litigation practice, represents client policyholders in direct negotiations or litigation against their insurance carriers to ultimately secure the defense and coverage on the underlying claim and all future claims and seeks reimbursement of our client's attorneys' fees incurred in prosecuting the insurance coverage action. 
Representative Matters
Secured defense/coverage from numerous first-party and third-party liability insurers in multiple food recall incidents, including for spices such as cumin and parsley, pomegranate arils; and cheese
Litigated client indemnity and insurer subrogation claims against suppliers of the contaminated food product
Handled disputes between food insurers in the food supply chain concerning "other insurance," "additional insured," and "primary v. excess" coverage issues
Reviewed, counseled clients, and negotiated numerous specialized "food recall" policies for global food companies
Areas of Focus
Assuring clients' existing insurance policies, or those under consideration, are drafted in a way that will cover various potential food recalls
Reviewing primary, umbrella, and excess policies to assure coverage for consumer bodily injury (contamination) and downstream customer property damage claims 
Including ocean marine cargo (stock through-put) to assure "contaminated stock" is covered and to trigger "business interruption/extra expense" coverage
Confirming "wrongful acts" are defined broad enough to cover company personnel in a recall crisis
Reviewing coverage in the event of a "voluntary" recall and if triggered, that the policy will reimburse the food company for, among other expenses, its crisis consultant, recall, rehabilitation, business interruption, replacement, and destruction expenses
Representing clients in litigation resulting from a food recall insurance claim
Contact a Food Recall Insurance Coverage Attorney