Industries
Food & Life Sciences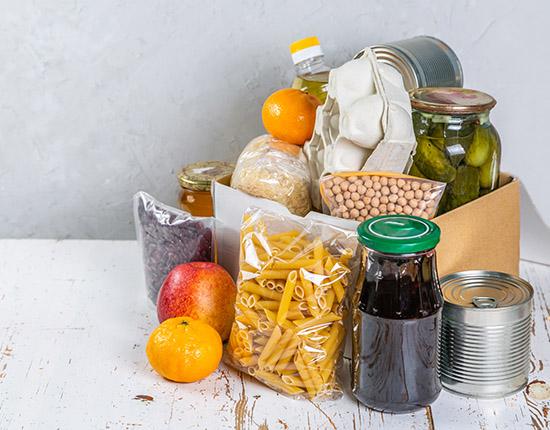 ©2023 Keller and Heckman LLP
The food and life sciences industries play an essential role in helping consumers maintain their health and well-being. It is no surprise that these products are among the most regulated and scrutinized by governments and other regulators around the world. Keller and Heckman understands the critical role of these industries and, since its inception, the firm has been devoted to helping industry members meet their legal and regulatory needs. Whether it is food ingredients, finished foods, beverages, dietary supplements, pharmaceuticals, or medical devices, Keller and Heckman's attorneys and scientists are instrumental in helping clients develop and market their products around the world. Being an industry leader, Keller and Heckman's Food and Life Sciences team consistently receives the highest rankings globally by legal guides, including Chambers & Partners and Legal 500.
  
Keller and Heckman works with many of the leading global suppliers of food, food ingredients, dietary supplements, dietary ingredients, pharmaceuticals, and medical devices, as well as innovative new companies that work to create sustainable alternatives to consumers. We help companies get new products to market by guiding them through the complex array of global regulations with which they must comply while helping them ensure their products are safe and promote well-being. We bring a multidisciplinary approach to our work. Our team includes attorneys with decades of experience dealing with the U.S. Food and Drug Administration (FDA) and its international counterparts, as well as in-house scientists with a deep understanding of the products our clients produce. 
We support food and life sciences clients throughout their products' entire life cycle by:
Ensuring that the ingredients, packaging materials, and equipment they use are safe and comply with relevant regulations wherever they are marketed
Helping new entrants into the market develop and scale products that are compliant with the requirements that apply to them, including recognizing the required regulatory frameworks 
Helping clients advertise, promote, and label their products in compliance with government requirements, such as California's Proposition 65, and ones under FDA's, the U.S. Department of Agriculture's (USDA), and the Federal Trade Commission's (FTC) jurisdiction 
Identifying claims that can be made for products and the support needed to make the claims
Advocating for clients on policy issues with agencies around the world
Helping clients create more sustainable products, including using sustainable materials in packaging 
Keeping clients informed about future developments that may impact their businesses
Monitoring trends in agency regulatory enforcement and private litigation, recommending steps to reduce the risk of enforcement/litigation, and defending clients against such actions as necessary
Assessing risk to health and safety when incidents occur and advising clients on how to react to potential health or safety risks
Whether companies are providing mainstream food and life science products or developing innovative new products to meet the demand for alternatives to traditional products, our clients turn to us to help them launch new products efficiently and quickly. We understand their business goals and embrace them as our own, offering practical and business-focused solutions. We scan the horizon for our clients to help them stay on top of changes in the law and in the external environment that impact the perceptions of their companies and their brands. We offer clients a wide range of communications and educational programs to help them see into the future. Keller and Heckman is your company's partner in providing healthy, safe, and sustainable products that are essential for life. 
Events