Practice Area
Insurance Coverage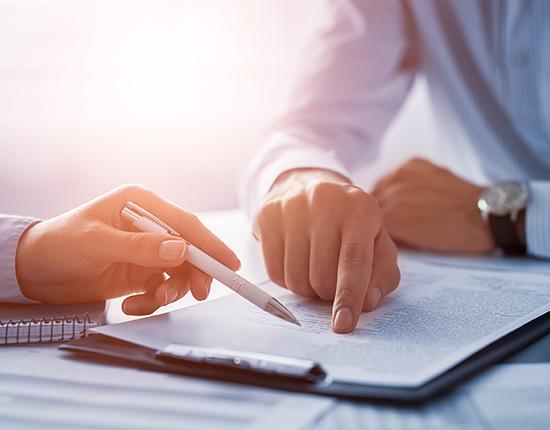 ©2023 Keller and Heckman LLP
Keller and Heckman's Insurance Coverage practice provides advice, counseling, and representation to corporate and trade association clients on their comprehensive general liability, directors and officers, errors and omissions, excess and umbrella, and specialized recall and product contamination insurance policies. We also represent clients seeking to maximize the recovery of defense and coverage dollars through negotiation or, if necessary, litigation against the liability insurer, and in other lawsuits.
Our insurance coverage attorneys counsel clients on appropriate policies and coverage for their business, including what the policy limits should be, as well as the potential endorsements needed given the company's circumstances. We help clients determine if their existing policies are adequate to cover the acquisition of a new company or new product or whether the policy covers a particular type of exposure, such as antitrust or employment practices. 
Keller and Heckman further assists clients by ensuring their insurance affords them protection if they agree to indemnify a company in a business deal. We work with our client policyholders and their brokers to determine whether their insurer owes them a defense and/or coverage under their insurance policy. When clients are faced with an insurance claim, we represent our client policyholders in direct negotiations or litigation against the insurance carrier to secure a defense and coverage on the underlying claim. 
Our insurance coverage attorneys have extensive experience in recovering insurance dollars on behalf of clients confronted with environmental, product, toxic tort, and recall liabilities. We also specialize in identifying and pursuing multiple insurance carriers in cases involving "long-tail" bodily injury or property damage claims.
Representative Matters
Reviewed and negotiated numerous specialized recall/product contamination insurance policies for worldwide food companies
Assisted with subrogation litigation against suppliers of contaminated food ingredients
Represented a firm in litigation against an insurer resulting in seven-figure judgment for clean-up costs on an underground storage tank leak claim and a six-figure award as reimbursement for the insured's attorneys' fees and related costs expended in prosecuting the underlying declaratory judgment action
Represented corporate policyholders in negotiation over defense costs and coverage for hazardous waste and toxic tort claims
Provided numerous insurance review/audits for trade association and corporate clients
Represented trade association policyholders in negotiation over defense and coverage for breach of contract, negligence, and other general tort claims
Advised client on insurer's "duty to defend" in connection with the successful settlement of eight-figure wrongful death/fire loss claim
Negotiated multiple insurer defense and indemnity cost-sharing arrangements
Areas of Focus
Providing counsel on the purchase and renewal of liability insurance
Advising on the status of existing liability policies
Guiding clients through their defense and coverage responsibilities
Representing clients in negotiation and litigation related to insurance claims
Contact an Insurance Coverage Attorney