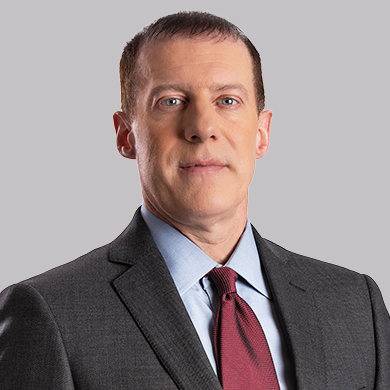 ©2023 Keller and Heckman LLP
Eric Gotting represents Keller and Heckman's clients in litigation and related matters, specializing in complex civil and appellate matters, internal investigations, and regulatory compliance. With an extensive background in environmental law, he has expanded his practice over the years to cover many of Keller and Heckman's industry sectors and regulatory areas. Eric is a former Am Law 50 litigation partner and U.S. Department of Justice, Civil Division, Trial Attorney.
Eric's practice spans a broad range of legal issues, including administrative and constitutional law, agency enforcement actions, toxic torts, product liability, general business litigation, and regulatory advice. He works with a diverse set of industries, including chemicals, plastics, pesticides, fuels and pipelines, food and packaging, consumer goods, telecommunications, and e-cigarettes.
As a litigator, Eric has tried cases to verdict and argued appeals before federal and state courts across the country. His experience includes class actions, mass tort litigation, AAA arbitrations, and agency proceedings. Eric has also litigated challenges to federal and state statutes, regulations, and orders. He has particular expertise involving the Administrative Procedure Act (APA), the Dormant Commerce Clause, the First Amendment, the Due Process Clause, and federal preemption. He has also filed amicus briefs in litigation involving regulatory issues facing a variety of industry sectors. 
Outside the courtroom, Eric has assisted clients in federal and state enforcement actions, internal investigations, and regulatory compliance. Relevant matters have involved chemical and pesticide control, hazardous waste, pipeline safety, the Clean Air Act, the Clean Water Act, occupational safety and health, Superfund cost-recovery actions, the Food, Drug and Cosmetic Act, the Chemical Weapons Convention, and the Freedom of Information Act (FOIA). He has also conducted extensive internal corporate investigations regarding potential regulatory compliance and litigation-related liabilities, including toxic torts, product liability, consumer fraud, and commercial contract disputes.
For his toxic tort clients, Eric has defended claims involving all environmental media, including drinking water, soil, groundwater, and air. He has worked with, and defended against, experts in numerous scientific and business-related fields, including toxicology, geochemistry, hydrogeology, structural engineering, neuropsychology, health physics, survey techniques, statistics, real estate appraisal, and environmental remediation. He has extensive experience litigating toxic tort cases involving claims of personal injury and property damage from alleged exposures to volatile and semi-volatile compounds, specialty chemicals, pesticides, gasoline, radioactive waste, and heavy metals.
Eric has provided pro bono services throughout his career, working with groups such as the Legal Counsel for the Elderly and serving as appointed counsel in federal habeas and 1983 prisoner cases.
Representative Matters
Defended a specialty chemical manufacturer in a $50 million action filed by a municipality alleging that chemicals, including DDT, were disposed of at a former manufacturing plant and contaminated or threatened to contaminate public drinking water supplies
Represented a chemical company in a state action filed by 150 plaintiffs alleging various insecticides and pesticides applied at a research facility drifted onto nearby properties, allegedly causing cancer, other personal injuries, and property damage
Defended owner of underground storage tanks against a real estate developer who alleged $10 million in damages stemming from petroleum contamination of soil and groundwater
Challenged an Indiana statute governing the manufacture and distribution of consumer products on constitutional and statutory grounds
Challenged a Federal Communications Commission order regulating the deployment of 5G facilities and small cells in public rights-of-way under the APA and the National Environmental Policy Act (NEPA).
Defended a pipeline company in an administrative enforcement hearing before the Pipeline and Hazardous Materials Safety Administration.
Represented a paper company in an administrative appeal before the Food and Drug Administration involving the approval of a product under the Tobacco Control Act.  
Filed an amicus brief on behalf of a coalition of agricultural and commodity interests in support of a suit challenging Vermont's GMO labeling law
Filed an amicus brief for a coalition of food companies in a lawsuit opposing the Securities and Exchange Commission's (SEC) conflict minerals reporting regulation.
Conducted an extensive internal investigation for a global chemical company involving potential soil and groundwater contamination stemming from alleged chemical releases at multiple manufacturing facilities located across several states.
Conducted an internal investigation for a foreign chemical manufacturer regarding potential supply chain liability involving contaminated intermediate products.
Prepared multiple chemical company clients for facility inspections under the Chemical Weapons Convention.
Counseled numerous chemical manufacturers on compliance with the SEC's conflict minerals reporting regulation.
Professional Affiliations
American Bar Association, Pesticide, Chemical Regulation, and Right-to-Know Committee (Past Membership Co-Chair) 
Education
University of Michigan, B.S., 1991 with distinction, Environmental Science and Policy
University of Michigan Law School, J.D., 1996
Events