Industries
Energy, Infrastructure, and Transportation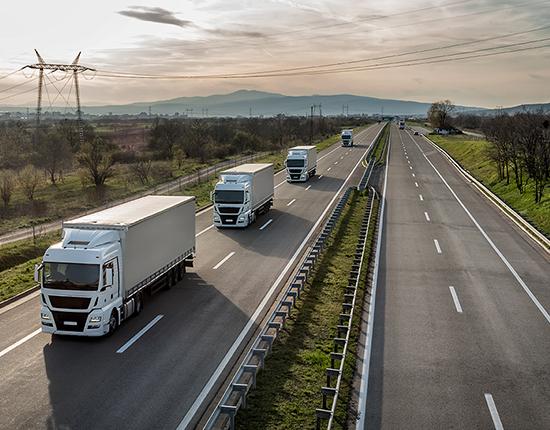 ©2023 Keller and Heckman LLP
Energy, infrastructure, and transportation companies are the backbone of the economy. They enable other companies, organizations, and individuals to function productively and efficiently. They must comply with a gauntlet of regulations to conduct their business and meet the needs of consumers and their business customers. Keller and Heckman has been integral to the success of the energy, infrastructure, and transportation industries since the firm was founded and we have developed a deep understanding of the challenges these industries face. We provide highly focused services that are necessary for their success in the marketplace. 
Keller and Heckman's clients include some of the world's largest oil and gas companies; utilities, including investor-owned, publicly owned, and coops; public and private transportation providers, including commuter and freight railroads, subway systems, and trucking and shipping companies; and mining companies, as well as the trade associations that serve these industries. The common thread for all of our clients is their desire to access communications tools to operate safely, reliably, and efficiently and to ensure their products and services are safe and efficiently comply with all relevant regulatory requirements. 
We are well-positioned to help clients with highly technical and often obscure regulatory requirements. Our services include: 
Working with large, oil and gas companies, mining companies, freight and passenger railroads, electric utilities, and other industrial companies to build their own communications networks by helping them secure access to spectrum, build towers, lay fiber, manage their infrastructure, and use communications technology to support their varied voice and data communications requirements
Developing broadband partnerships, including public-private, public-public, and private-private arrangements of many kinds
Helping transportation companies gain access to communications tools, such as WiFi for their customers and broadband needed to comply with requirements that affect their ability to operate 
Assisting the trade associations and coalitions that support the energy, infrastructure, and transportation industries with advocacy, subject-matter expertise, and governance
Helping shippers and carriers ensure that products–including hazardous materials, that are transported via pipelines, rail, road, and vessel–are transported safely and in compliance with marking, labeling, packaging, and other regulatory requirements
Advising companies on measures to assure that fuels and fuel additives comply with health, safety, and environmental rules throughout the product life cycle
Helping clients anticipate future risks of government and interest group scrutiny and managing those risks when they occur, including litigation
We help clients stay ahead of developments that may impact their businesses by closely monitoring legislative and regulatory developments, frequently providing communications through individual emails, blogs, newsletters, alerts, and webinars. Clients choose Keller and Heckman because we have numerous years of experience that translates into a deep understanding of their industries and the regulations that impact them. Keller and Heckman provides advice and support to clients to ensure success and expand  their objectives.
 
Contact an Energy, Infrastructure, and Transportation Attorney