K&H Telecom Series: Effect of Recent Pole Attachment Rulings on Electric Utility Pole Owners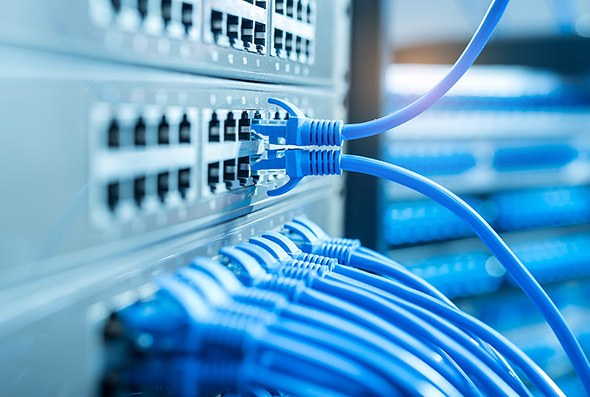 ©2023 Keller and Heckman LLP
Image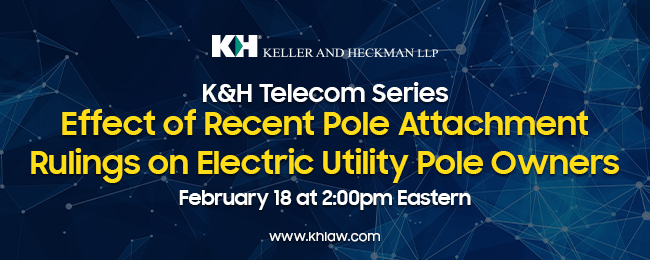 Join Keller and Heckman partners Tom Magee and Sean Stokes, with Associate Tim Doughty, on February 18, 2021, at 2:00 PM EDT as they host the first installment of the complimentary K&H Telecom Series, "Effect of Recent Pole Attachment Rulings on Electric Utility Pole Owners." 
Several recent, important rulings from the FCC, State PSCs, and courts will affect attachments to investor-owned utility, electric cooperative, and municipal utility poles for years, and this presentation for electric utility personnel by Keller and Heckman utility pole attachment lawyers will explain how utilities should react.
In this session, we will discuss:
Utility-ILEC joint use negotiations following FCC's Verizon v. Potomac Edison ruling
Attachments to IOU, co-op, and muni utility poles of the Ninth Circuit City of Portland ruling
Explanation of new state PSC pole attachment rules
Prospects for utility streetlight attachments in light of FCC CTIA declaratory ruling proceeding
Prognosis for NCTA "free pole replacements" declaratory ruling proceeding
The K&H Telecom Series will broadcast live at 2:00 PM EDT every other Thursday from February 18 to May 11, 2021.
This webinar is complimentary, but registration is required. 
Webinar Details
Date: Thursday, February 18, 2021
Time: 2:00 PM - 3:00 PM EDT
Cost: Complimentary