Connected Products 2020 Webinar Series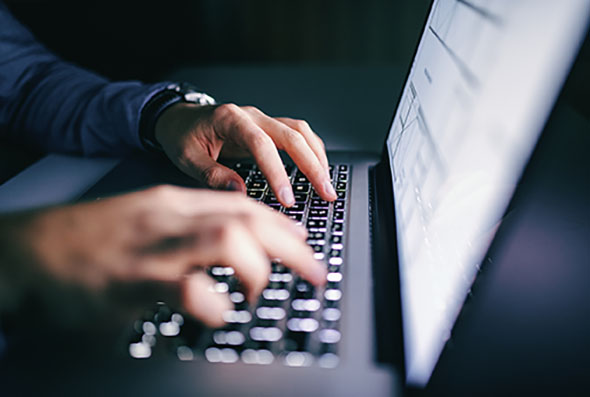 ©2023 Keller and Heckman LLP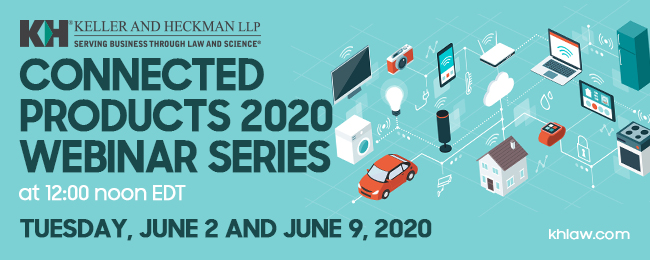 As coronavirus lockdowns continue, consumers are relying more heavily than ever on connected devices to work, keep their kids entertained, and stay in touch. Keller and Heckman LLP's Connected Products Team hosted two timely webinars on June 2, 2020 and June 9, 2020 from 12 – 1:30 p.m. EDT for an update on key legal and business issues for manufacturers and sellers of connected devices, and practical tips on compliance.
Webinar 1: Overview of Legal and Regulatory Requirements for Connected Products provides an update on the legal and compliance challenges affecting connected product manufacturers and sellers. To view the slides, click here.
What's new in product safety, chemical and environmental regulations
Insights into Federal Communications Commission (FCC) compliance requirements and device authorization procedures
Is your connected product a medical device? Food and Drug Administration (FDA) considerations
Developments in privacy and security, including the California Consumer Privacy Act (CCPA), Children's Online Privacy Protection Act (COPPA) Rule review, and Illinois Biometric Information Privacy Act (BIPA)
Challenges and obstacles in advertising and marketing
Insights into the European Union regulatory framework for marketing connected products
Webinar 2: The Lifecycle of a Connected Product: Practical Considerations focuses on practical considerations in bringing a connected product to market in the US and in the EU. To view the slides, click here. To view the recording, click here.
Privacy, security, safety, and product regulatory considerations
Testing: when, where, why, and how
Labeling, certifications and marking
Special considerations for connected children's products
Advertising claims and substantiation
End of life challenges: physical and data disposal considerations
Join our Connected Products Team for practical tips on compliance, risk avoidance, and risk management, and ask our team questions during the sessions.