Federal USF Contribution Obligations for Emerging Broadband Service Providers
Image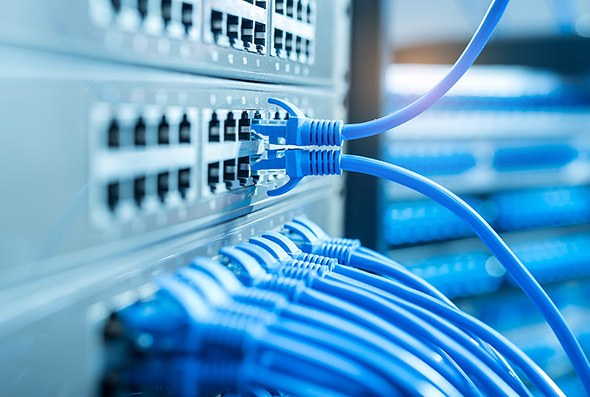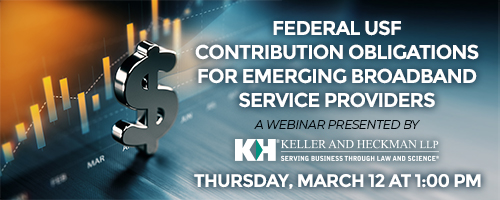 With the April 1, 2020 deadline for filing the annual Universal Service Fund (USF) Form 499-A approaching, Keller and Heckman partners Doug Jarrett and Greg Kunkle are offering a complimentary 45-minute webinar to explain the essential concepts underlying USF contributor compliance obligations including (i) jurisdiction, (ii) service classification, (iii) the distinction between end-user and wholesale service revenues, and (iv) the essential distinction between determining state sales tax and USF contribution obligations on telecommunications revenues.  
This webinar is designed to assist emerging broadband service providers in understanding their registration, reporting, and contribution obligations under the FCC's USF program. It will review the basics for registering as a USF contributor and how to prepare and file Forms 499-Q and 499-A. 
Additionally, the webinar will:
Outline acceptable approaches for allocating revenues from bundled offerings of non-assessable broadband service and USF assessable voice services and other telecommunications services
Cover the rules governing the recovery of USF contributions from customers and mandatory disclosures in customer bills, recordkeeping requirements, time limits for recovering USF contribution overpayments and supplementing underpayments; and
Provide an introduction to safe harbors and traffic studies
Registration is limited to broadband and VoIP service provider managements, CFOs, and accountants. The webinar is complimentary, but registration is required. Click here to register.
Webinar Details 
Date: Thursday, March 12, 2020
Time: 1:00 p.m. to 1:45 p.m. EDT
Cost: Complimentary