Kristin
Price
Wiglesworth
Ph.D.
Scientist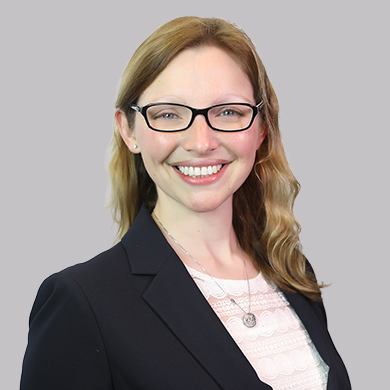 ©2023 Keller and Heckman LLP
Kristin Price Wiglesworth, Ph.D., provides technical assistance to Keller and Heckman's attorneys and their clients in determining compliance with state, federal, and international laws and regulations for food packaging materials and other food contact articles.
Kristin's expertise in organic chemistry enables her to provide support to clients in their development of technical data underlying submissions to the U.S. Food and Drug Administration (FDA) and comparable international food safety authorities. She has gained unique experience in biopolymers and works with clients to create innovative testing strategies for new bio-based and other food contact materials. Upon completion of the analytical work, Kristin assists clients and external laboratories to evaluate and synthesize complex data sets that support regulatory submissions. Kristin also advises clients on technical assessments of recycling processes and recycled food contact materials. 
Prior to joining Keller and Heckman, Kristin worked as a process chemist in the pharmaceutical industry. During that time, she developed scalable syntheses of active pharmaceutical ingredients and key intermediates. She also solved challenging synthetic problems and developed new synthetic methods. Her prior experience brings valuable technical insight to our clients. 
Kristin has published multiple articles in leading scientific journals, including Organic Process Research and Development and Organic Letters, which are American Chemical Society (ACS) publications.
While earning her Ph.D. in Organic Chemistry, she developed a catalyst site-isolation strategy based on cross-linked reverse micelles, demonstrated catalysis using encapsulated linear polymers, and determined a new mechanism for the Baylis-Hillman reaction.
Education
Franklin and Marshall College, B.A, 2001 Chemistry and Spanish, summa cum laude
Cornell University, M.S., 2003
Cornell University, Ph.D., 2006 Organic Chemistry