Jennifer
A.
Bonanno
Associate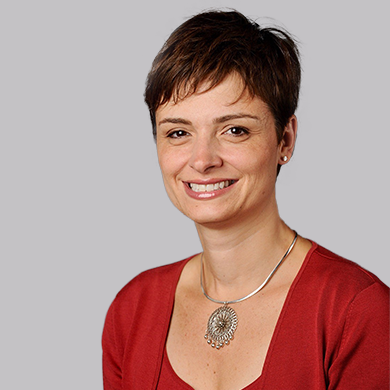 ©2022 Keller and Heckman LLP
Jennifer Bonanno advises clients on effective strategies for bringing food additives, food-contact materials, medical devices, and pharmaceuticals to the marketplace in the United States, Europe, and Japan. In addition to her years of law firm practice, Jennifer's prior experience as an in-house counsel informs her ability to understand the types of practical advice clients need to navigate the complexities of domestic and international regulations. Her background in chemistry also helps her to devise integrated scientific and regulatory strategies to assist clients with implementing marketing strategies or problem solving when issues arise. 
Jennifer assists clients with FDA submissions, including food contact notifications (FCNs), threshold of regulation (TOR) requests, premarket notifications for medical devices (510(k) notices), and investigational new drug applications (NDAs). She also prepares legal opinion letters regarding the status of food additives, food-contact materials, drug packaging, and modified medical devices marketed under a 510(k) notification. 
Before rejoining Keller and Heckman, Jennifer worked as general counsel at a semiconductor manufacturer and as FDA Counsel and Director of Regulatory Compliance for a small, biotech pharmaceutical company.  She then worked for many years volunteering as a disability advocate.
Representative Matters
Assisted clients in preparing submissions to FDA to obtain regulatory clearance for substances used in packaging materials
Prepared opinion letters regarding the status of food additives, drug packaging, and recycled materials for FDA and its EU counterparts
Assisted client in preparing petition to expand the use of a food-contact substance in Japan
Provided full-day client seminar for food-contact paper and paperboard manufacturers on understanding the basics of FDA regulation of food-contact material
Prepared premarket notifications (501(k) notification) and assisted clients with the preparation of premarket approval applications (PMAs) for Class I, II, and III medical devices for submission to FDA
Assisted clients with review and revision of clinical and non-clinical sections of FDA medical device submissions by commenting on the quality and quantity of data presented, including drafting reports of prior investigations
Drafted a request for scientific advice to the UK's Medicines and Healthcare Products Regulatory Agency (MHRA) and successfully conducted a meeting with MHRA to establish a regulatory track for a new drug product in the EU
Drafted Investigational New Drug Applications for submission to FDA
Advised clients on GMP excursion issues in the food packaging, medical device, and pharmaceutical industries
Education
Bowdoin College
B.A.
1990
American University Washington College of Law
J.D.
1994
cum laude