Directions
Office Location:
Washington, DC
Local Time:
Saturday, September 30th 2023, 12:30 PM
1001 G Street NW
Suite 500 West
Washington, DC 20001
United States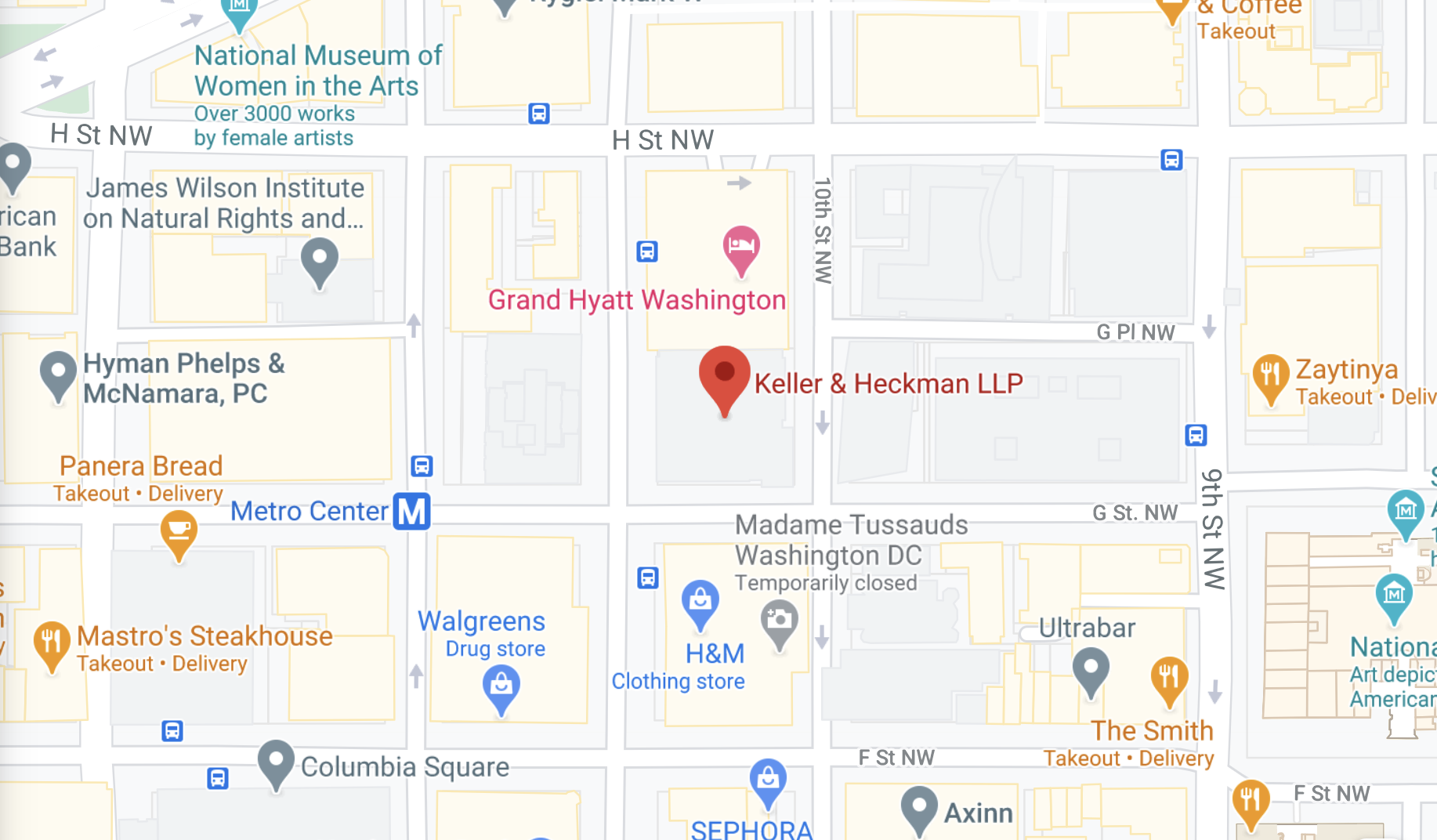 Directions
The office is easily accessible by the Metro subway system as well as by cab or car.
By Car or Cab: The main entrance to the building is on 11th Street, between G and H Streets. There are numerous public parking garages in the area, including one beneath our building that you can enter on 10th Street, between G and H Streets.
By Metro: Our offices are located directly above the Metro Center Station, which is a stop on the blue, orange, silver, and red lines of the metro system. The Gallery Place-Chinatown Station, a stop on the yellow and green lines, is only one block away.
From Metro Center, you can access our building directly from the station during regular business hours. After exiting the subway car, leave the station by the 11th Street exit. Go through the turnstiles, continue straight ahead through the glass doors, and take two escalators up to the lobby of our building. Elevators to the Keller and Heckman offices on the fifth floor are located to the right, through the doors between the fountains.
From Dulles International Airport: Dulles Airport is approximately 25 miles from downtown DC.
From National Airport: National airport is approximately 5.5 miles from DC. The metro blue line goes directly from the airport to Metro Center in about 20 minutes.
From Union Station: The red line goes directly from the train station to Metro Center in about 10 minutes.