June 2023 Bounty Hunter Plaintiff Claims
Image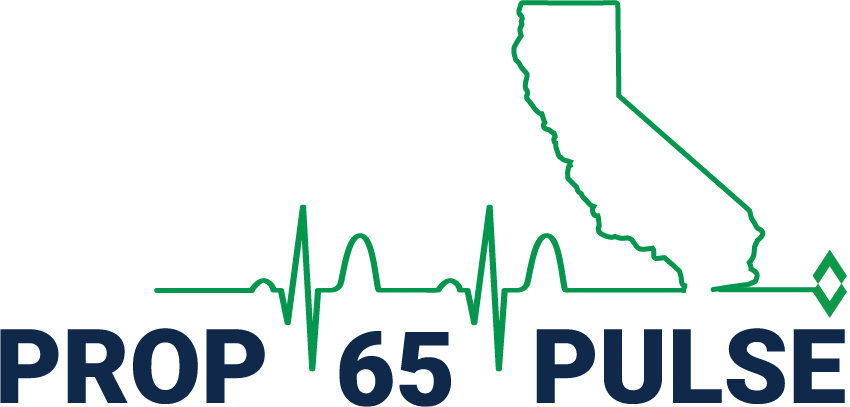 Exploring Trends in California's Proposition 65: Claims, Chemicals, Products, and More
California's Proposition 65 ("Prop. 65"), the Safe Drinking Water and Toxic Enforcement Act of 1986, requires, among other things, sellers of products to provide a "clear and reasonable warning" if use of the product results in a knowing and intentional exposure to one of more than 900 different chemicals "known to the State of California" to cause cancer or reproductive toxicity, which are included on The Proposition 65 List. For additional background information, see the Special Focus article, California's Proposition 65: A Regulatory Conundrum.
Because Prop. 65 permits enforcement of the law by private individuals (the so-called bounty hunter provision), this section of the statute has long been a source of significant claims and litigation in California. It has also gone a long way in helping to create a plaintiff's bar that specializes in such lawsuits. This is because the statute allows recovery of attorney's fees, in addition to the imposition of civil penalties as high as $2,500 per day per violation. Thus, the costs of litigation, and settlement, can be substantial.
The purpose of Keller and Heckman's latest publication, Prop 65 Pulse, is to provide our readers with an idea of the ongoing trends in bounty hunter activity. 
In June of 2023, product manufacturers, distributors, and retailers were the targets of over 380 new Notices of Violation ("Notices") and amended Notices, alleging a violation of Prop. 65 for failure to provide a warning for their products. This was based on the alleged presence of the following chemicals in these products. Noteworthy trends and categories from Notices sent in June 2023 are excerpted and discussed below. A complete list of Notices sent in June 2023 can be found on the California Attorney General's website, located here: 60-Day Notice Search.
Food and Drug

Product Category
Notice(s)
Alleged Chemicals
Dietary Supplements: Notices include plant protein, protein shakes, protein powder, and "super greens"
10 Notices
Lead and Lead Compounds and other Metals
Seaweed Products
8 Notices
Arsenic, Cadmium, Lead and Lead Compounds
Seafood: Notices include clams, crab, salmon skin, scallops, mussels, shrimp, anchovies, and sardines
12 Notices
Lead and Lead Compounds, Cadmium
Fruits and Vegetables: Notices include capers, veggie chips, dried mango, dried papaya, dried apricots, carrot bacon, mushroom jerky, bamboo shoots, basil pesto, grape leaves, adobo paste, and mole
35+ Notices
Lead and Lead Compounds
Pasta and Noodles: Notices include chow mein, udon, instant noodles, vermicelli, and macaroni and cheese
15+ Notices
Lead and Lead Compounds, Cadmium

Personal Care

Product Category
Notice(s)
Alleged Chemicals
Powdered Cosmetics: Notices include eye shadow palates, pressed powders, and bronzers
6 Notices
Titanium Dioxide
Cosmetics, Hair Care, and Skin Care: Notices include liquid foundation, styling gel, and hydrating mask
3 Notices
Diethanolamine
Skin Lightening Cream: Notice for skin care product
1 Notice
Mercury and Mercury Compounds

Consumer Products

Product Category
Notice(s)
Alleged Chemicals
Leather, Footwear, and Accessories: Notices include wallets/card cases, belts, footwear, and gloves
12 Notices
Hexavalent Chromium
Sports Bras, Athletic Shirts, Shorts, and Leggings: Notices include various types of apparel
4 Notices
Bisphenol A (BPA)
Glassware and Ceramics: Notices include various ceramic drinkware
13 Notices
Lead
Plastic Pouches, Bags, and Accessories: Notices include phone cases, organizers, mats, cases, and other small consumer products
50+ Notices
Di(2-ethylhexyl)phthalate (DEHP) and Diisononyl Phthalate (DINP)
Home Good/Household Products: Notices include metal terrariums, candle holders, ceramic planters, picture frames, cookware, and coffee grinders  
50+ Notices
Lead

Environmental

Product Category
Notice(s)
Alleged Chemicals
Drinking Water Discharges: Notices include drinking water sources in California, in violation of Prop. 65's water discharge prohibition
6 Notices
Perfluorooctane Sulfonate (PFOS) and Perfluorooctanoic Acid (PFOA)
There are numerous defenses to Prop. 65 claims and proactive measures that industry can take prior to receiving a Prop. 65 Notice in the first place. Keller and Heckman attorneys have extensive experience in defense of Prop. 65 claims and in all aspects of Prop. 65 compliance and risk management. We provide tailored Prop. 65 services to a wide range of industries, including food and beverage, cosmetics and personal care, consumer products, chemical products, e-vapor and tobacco products, household products, plastics and rubber, and retail distribution.
To contact us with questions or for more information about California's Proposition 65, email prop65@khlaw.com or call our Washington, DC office at 202.434.4100 or our San Francisco office at 415.948.2800.