K&H Telecom Series: How to Take Advantage of Recently Enacted Broadband Grant and Subsidy Programs, and What's on the Horizon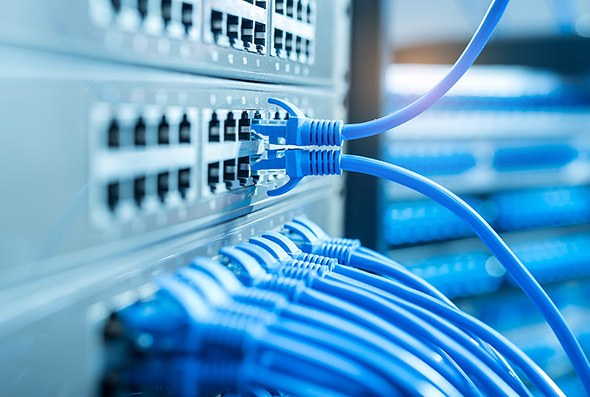 ©2023 Keller and Heckman LLP
Image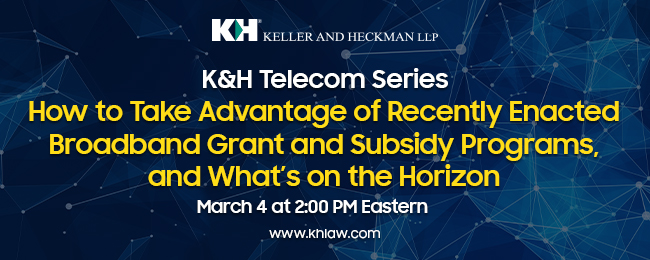 Join Keller and Heckman partners Doug Jarrett, Casey Lide, and Wes Wright on Thursday, March 4, 2021, as they host the second installment of the K&H Telecom Webinar Series: "How to Take Advantage of Recently Enacted Broadband Grant and Subsidy Programs, and What's on the Horizon". 

With broadband access disparities placed in sharp relief due to the pandemic, new grant and subsidy programs present the biggest opportunity in a decade (or more) to obtain support for broadband infrastructure expansion and the provision of affordable service.

In this session, we will discuss:
An update on rules and application processes for recently enacted federal support programs, including: 

The FCC's Emergency Broadband Benefit program; and
The NTIA's Broadband Infrastructure Deployment, Tribal Broadband Connectivity, and Connecting Minority Communities grant programs

An overview of potential other support opportunities on the horizon, including:

Expansion of E-Rate funding in support of distance learning;
Broadband support as part of a Congressional infrastructure package; and
Other programs and initiatives
This series, running every other Thursday at 2:00 PM EDT from February 18 to May 13, will discuss timely topics in telecommunications law, ranging from pole attachments and broadband funding to wireless compliance and data security.
This webinar is complimentary, but registration is required.
Webinar Details
Date: Thursday, March 4, 2021
Time: 2:00 PM - 3:00 PM EDT
Cost: Complimentary