E-Vapor and Tobacco Law Symposium
Tue, Jan 29, 2019
12:00AM
Image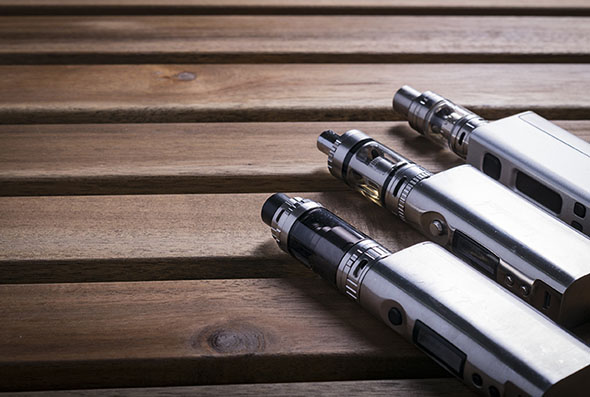 ©2022 Keller and Heckman LLP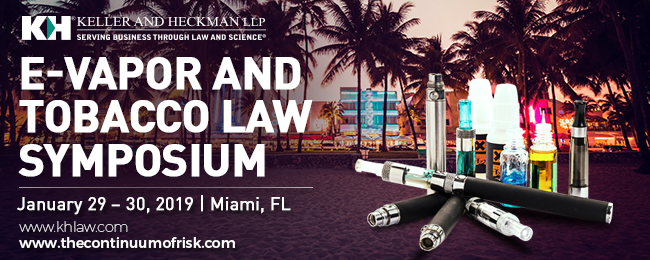 Registration is open for Keller and Heckman's 3rd Annual E-Vapor and Tobacco Law Symposium being held January 29-30, 2019 in Miami, Florida. Click here to register. 
This comprehensive 2-day course will address regulatory and business issues relevant to e-vapor, e-liquid and tobacco product manufacturers, distributors and retailers including, among other things: 
 
FDA enforcement and inspections – how to prepare and protect your business;

Product compliance – including advertising and labeling compliance, and preparing for Premarket Tobacco Product Applications (PMTAs);

Testing for Harmful and Potentially Harmful Constituents (HPHCs) – how to comply before the November 2019 deadline;

Going global – presentations by experts on EU TPD, Canada, Asia and more;

State law update – overview of new state and local laws, permitting/licensing and tax requirements, and local flavor bans;

Environmental, hazardous waste and OSHA compliance;

Update on Deeming Rule appeal – Modified Risk Claims, PMTA and free samples;

Potential product standards including flavors and online sales;

Getting into CBD – how to stay legal; and

Business and intellectual property issues to protect your growing business;   
To view the agenda, click here.  Register now for the early bird rate!
Click here to register. 
Seminar Details
Dates: 
January 29 - January 30, 2019
Location: 
Miami Marriott Biscayne Bay
1633 N Bayshore Drive
Miami, FL 33132
Keller and Heckman has negotiated a preferred room rate at the Marriott Miami Biscayne Bay. Please click here to reserve your room rate of $259 per night, plus tax.
Reservations must be received no later than January 7, 2019.
Price: 
$899 early rate if you register by January 18, 2019.
$1,099 regular rate if you register after January 18, 2019.
*register 3 or more attendees from the same company and receive a 10% discount
Continuing Legel Education (CLE)
CLE credits are available, pending state approval

To view the agenda, click here. We look forward to seeing you at the program! 

Take a look at highlights from the 2018 conference:
For additional information,  please contact:
Sara Woldai
Manager, Meetings and Events
Keller and Heckman LLP
woldai@khlaw.com