2023 Advanced Pesticides Seminar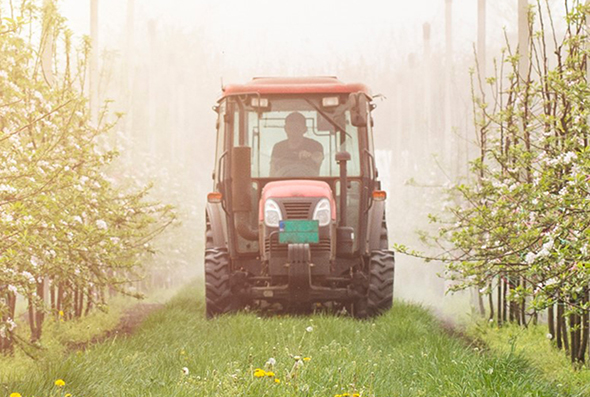 ©2023 Keller and Heckman LLP
Image

Keller and Heckman LLP is pleased to announce that the Director of EPA's Office of Pesticide Programs (OPP), Ed Messina, will speak at our inaugural Advanced Pesticides Seminar on March 16, 2023, in Washington, DC.
Mr. Messina will provide an update on a range of issues being addressed by the Pesticides Office, including meeting requirements of the Endangered Species Act (ESA), the Endocrine Disruptor Screening Program, PRIA 5, the registration review process, the pesticide applicators certification rule, the Pesticide Office's past and continuing actions on Per- and Polyfluoroalkyl Substances (PFAS), managing ethylene oxide (EtO) risks, biotechnology, and more. Click below to view the updated seminar agenda!
Scheduled for March 16, 2023, at the Courtyard by Marriott Washington Downtown Convention Center in Washington, DC, this one-day program will explore the nuances of FIFRA and EPA's intricate pesticide regulatory program. A welcome reception will be held at 4:30 p.m. the evening before the program, on Wednesday, March 15.
Designed and presented by the attorneys and scientists of Keller and Heckman LLP, this course is perfect for lawyers, regulatory specialists, and scientists in the industry who work on FIFRA issues on a daily basis or have previously attended our Practical Primer on Pesticides.
The Advanced Pesticides Seminar features a joint morning session with separate afternoon breakout programs intended to accommodate attendees with a legal background, and those with an interest in regulatory and scientific topics. 
Register now before the early-bird discount expires on Friday, February 17, in order to save $200 on your registration!
COURSE HIGHLIGHTS
Advertising a pesticide on the internet in compliance with FIFRA and the FTC Act 
Expanding advertising beyond EPA Master Label claims
FIFRA due diligence strategies for purchasing companies or auditing your facility
Negotiation and resolution of FIFRA enforcement matters
How to use FOIA and NPIRS to research competitors and assist in registration
Working with existing stocks under FIFRA and state law
Assessing EPA's data tables and preparing data matrices for new actives and new uses
Understanding pesticides and the PFAS regulation patchwork
Developing long-term pesticide business strategies
SEMINAR DETAILS
Dates
Wednesday, March 15: Welcome reception from 4:30 p.m. - 6:00 p.m.
Thursday, March 16: Advanced Pesticides Seminar from 7:00 a.m. - 4:45 p.m.
Registration Fees
$650, if registered by February 17, 2023
$850, if registered after February 17, 2023
Location
Courtyard by Marriott Washington Downtown Convention Center
901 L St. NW
Washington, DC 20001
Click here to book your room at the Courtyard Washington Downtown Convention Center! Keller and Heckman LLP has negotiated a preferred room rate of $359 per night, plus tax. Reservations must be made by Tuesday, February 14, 2023, in order to receive the reduced rate.
Group Discount
Register three or more people from the same company and receive 10% off the total registration fee. Contact maxwell@khlaw.com for instructions on how to receive the discount.
Continuing Legal Education (CLE)
CLE credit is available, pending individual state approval.
Certificate of Attendance
All seminar attendees will be eligible to receive a certificate of attendance upon completion of the course.
Cancellation Policy
Cancellations are accepted and registration fees are refunded if notice is received by February 17, 2023. If notice is given after February 17, no refunds will be granted; however, substitutions are welcome.
For questions concerning the 2023 Advanced Pesticides Seminar, please contact:
Abby Maxwell-Morrisroe
Marketing and Events Specialist
maxwell@khlaw.com
202.434.4223