2022 EU Food Packaging Law Seminar
Image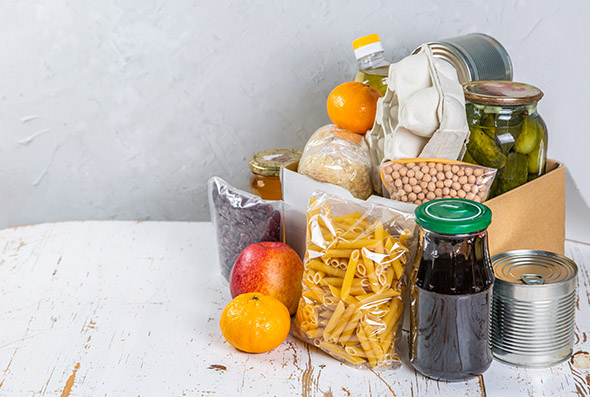 ©2022 Keller and Heckman LLP
Image

Keller and Heckman is pleased to announce that our 15th Annual EU Food Packaging Law Seminar will return live and in-person this year, to be held 5 - 6 April 2022 in Düsseldorf, Germany. We are also excited to announce our new Sustainability Pre-Conference Workshop, taking place on Monday, 4 April.
Join your colleagues and peers for a comprehensive course designed for regulatory, scientific, and legal professionals to keep up-to-date on the latest food packaging law developments.
The agendas for the EU Food Packaging Law Seminar and Sustainability Pre-Conference Workshop have been released! To view the seminar agenda, click here. To view the agenda for the pre-conference workshop, click here.
DATES
Monday, 4 April: Sustainability Pre-Conference Workshop: (half-day)
Tuesday, 5 April: Day 1 of EU Food Packaging Law Seminar (full day)
Wednesday, 6 April: Day 2 of EU Food Packaging Law Seminar (full day)
REGISTRATION FEES
 
Super Early Bird
Expires 21 January
Early Bird Rate
Expires 25 February
Standard Rate
After 25 February

Three-Day Program: Two-Day Food Packaging Law Seminar + Half-Day Sustainability Workshop

1,295 euros
1,395 euros
1,495 euros
Two-Day Food Packaging Law Seminar
995 euros
1,095 euros
1,195 euros
Half-Day Sustainability Pre- Conference Workshop
400 euros
500 euros
600 euros
LOCATION
Hyatt Regency Düsseldorf
Speditionstrasse 19
Düsseldorf, Germany
Keller and Heckman has negotiated a preferred room rate of 200 euros per night, plus tax, at the Hyatt Regency Düsseldorf. Reservations must be received no later than 3 March 2022 in order to benefit from the discounted rates. 
Book Hyatt Regency Düsseldorf Hotel Room.
GROUP DISCOUNT
Register three or more people from the same company and receive 10% off the total registration fee. If participants register as a group, the discount will automatically be applied. If you would like to register individually, please contact Sara Woldai at woldai@khlaw.com. 
CONTINUING LEGAL EDUCATION (CLE) 
CLE credits will be available for this program.
CERTIFICATE OF ATTENDANCE 
All seminar attendees will be eligible to receive a certificate of attendance upon completion of the course.   
COVID-19 SAFETY GUIDELINES
In order to maintain the health and safety of all attendees, Keller and Heckman will be implementing the following COVID-19 safety guidelines during our program.   
CANCELLATION POLICY
Cancellations are accepted and registration fees are refunded if notice is received by 25 February 2022. If notice is given after 25 February, no refunds will be granted; however, substitutions are welcome.
For questions concerning the 2022 EU Food Packaging Law Seminar, please contact:
Sara A. Woldai, CMP
Manager, Marketing Meetings & Events
woldai@khlaw.com