2021 Paper Packaging Law Seminar
Image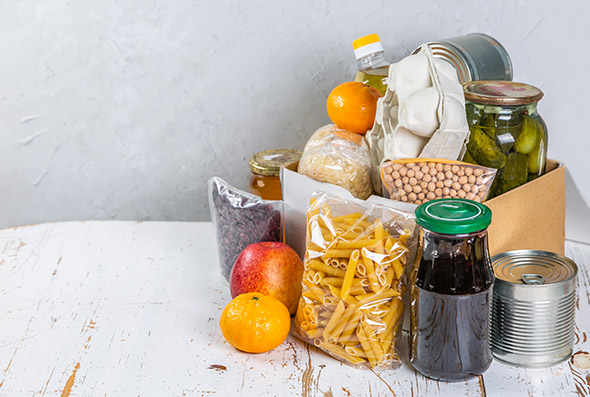 Image

Keller and Heckman is pleased to announce its fifth Annual Paper Packaging Law Seminar, taking place virtually on May 5 - 6, 2021. This comprehensive course will address food-contact regulatory issues relevant to paper producers, as well as their additive suppliers, converters, and downstream customers. Topics that will be covered in this program include: 
The basics of food-contact paper regulation in the U.S., South America (MERCOSUR), EU, China, and Japan
Tips to assess incoming compliance statements and prepare outgoing customer assurance documents 
Understanding legal and technical requirements for recycled paper in food-contact applications
Industry-specific considerations, such as biocides, paper coatings, pigments, and more
An overview of relevant state activities, including requirements and developments under Proposition 65, as well as initiatives focused on per- and polyfluoroalkyl substances (PFAS) in food packaging
The virtual platform we have chosen will closely replicate the interaction and dynamics that are experienced at our in-person seminar, including opportunities to "chat" with the speakers one-on-one, network with colleagues, participate in discussion forums, and much more!
The seminar agenda and additional program details will be announced in the next few weeks, so keep an eye on your inbox. In the meantime, we invite you to register now to secure your spot today!
SEMINAR DETAILS
DATES
Wednesday, May 5 - Thursday, May 6, 2021
REGISTRATION FEES
$650 before April 2, 2021
$850 after April 2, 2021
RECORDED SESSIONS
All sessions from the Paper Packaging Law Seminar will be recorded and available for viewing 30 days post-conference.
GROUP DISCOUNT
Register three or more people from the same company and receive 10% off the total registration fee. Contact Sara Woldai at woldai@khlaw.com for instructions on how to receive the discount.
CONTINUING LEGAL EDUCATION (CLE) CREDITS
CLE credits are available, pending state approval.
CERTIFICATE OF ATTENDANCE
All seminar attendees will be eligible to receive a certificate of attendance upon completion of the course.
CANCELLATION POLICY
Cancellations are accepted and registration fees are refunded if notice is received by April 2nd. If notice is given after April 2nd, no refunds will be granted; however, substitutions are welcome.
For questions concerning the 2021 Paper Packaging Law Seminar, please contact:
Sara A. Woldai, CMP
Manager, Marketing Meetings and Events
Keller and Heckman LLP
woldai@khlaw.com