Nathalie
Henin
Regulatory and Scientific Affairs Counselor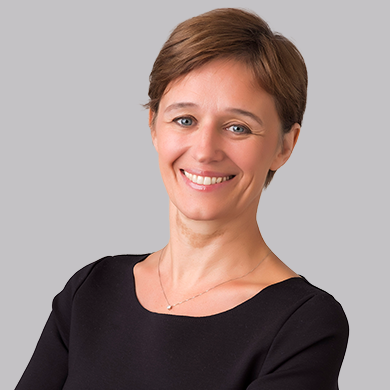 ©2021 Keller and Heckman LLP
Nathalie Henin, Ph.D., assists Keller and Heckman attorneys and their clients by advising on scientific and regulatory compliance matters as they relate to EU food laws. In particular, she provides assessment of the legal status of ingredients and substances based on their composition and properties, such as novel foods, food additives, processing aids, functional ingredients, feed additives and materials, and substances produced by fermentation with genetically modified microorganisms, among others. She also evaluates new techniques and gives regulatory advice and practical solutions in innovation and development.
Nathalie drafts or contributes to EU or national authorization dossiers regarding novel foods, food additives, food enzymes, and foods for special medical purposes. She advises on food analysis and toxicological studies to be performed and. if required, can organize such studies with CROs. She also validates compliance with EU regulations such as labeling, substantiation of claims, and genetically modified organisms (GMOs). 
Prior to joining Keller and Heckman, Nathalie worked as a scientific and regulatory affairs director and gained experience as a lobbyist in the food and agrochemical industries, focusing specifically on nutrition, food labeling, and food safety within the EU.
Nathalie received her Ph.D. in Biomedical Sciences (Biochemistry) with her doctoral dissertation focusing on AICAriboside and its effect on the metabolism of lipids. She also earned a Master in Business administration (MBA).  
Education
IMD Lausanne
Executive MBA
2001
with honors
Catholic University Louvain
Ph.D.
1995
Biochemical Sciences
Catholic Institute of High Commercial Studies
Diplôme de I'Enseignement Supérieur de la Représentation et de la Gestion Commerciale
1992
Catholic University Louvain
Master
1989
Human Nutrition
Catholic University Louvain
Bachelor
1987
Dietetics
Events
Image