Michael
T. N.
Fitch
Senior Counsel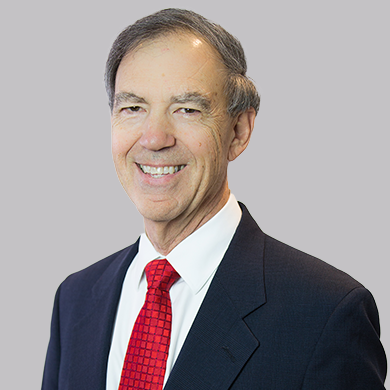 ©2022 Keller and Heckman LLP
Michael Fitch has over 40 years of experience in wireless, international, infrastructure, satellite, and other telecommunications regulatory matters. Mike advises clients on a wide range of issues in these areas.
Mike began his career at the Federal Communications Commission, where he advanced from staff attorney to Bureau Chief and Senior Legal and International Advisor to the Chairman. He also served as a Presidential Exchange Executive from the FCC to the Westinghouse Electric Corporation in Pittsburgh for one year.
He moved to the U.S. Department of State, where he was an Office Director and Deputy Assistant Secretary of State in the Communications and Information Policy Bureau. He led U.S. delegations to Inmarsat, Intelsat, and International Telecommunication Union meetings.
Mike then became the Vice President of Regulatory Affairs and Spectrum Management at Hughes Communications, part of Hughes Electronics in Los Angeles. While at Hughes, he was a member of the Board of Directors and the Chairman of the Board of the Satellite Industry Association. When Hughes Space and Communications was acquired by Boeing, he continued his telecommunications responsibilities as well as new programs involving Homeland Security. While at Boeing, he was Vice President of the U.S. ITU Association.
From 2005-2012, he was President and CEO of WIA – The Wireless Infrastructure Association. At WIA, he led a successful legislative effort that resulted in the passage of Section 6409(a) of the Middle Class Tax Relief and Job Creation Act of 2012, which mandates collocation by right at many wireless towers and sites in the U.S. Mike is an officer and member of the Board of Directors of the California Wireless Association. 
Representative Matters
Advised licensees on new radio-frequency exposure rules adopted by the Federal Communications Commission
Advised an association regarding OSHA and FCC enforcement actions concerning radio-frequency exposure limits at cellular transmission sites
Advised landowners regarding the potential value of land for lease for new cellular tower sites
Evaluated the standing of pending Non-Geostationary Satellite Systems in the International Telecommunication Union coordination process
Advised an applicant for an undersea cable landing license regarding the terms of an agreement with the Department of Homeland Security and Team Telecom
Memberships
Federal Communications Bar Association
Radio Club of America
Awards
2020 Jay Kitchen Leadership Award from the Radio Club of America
Education
Purdue University
B.S.
1967
Columbia Law School
J.D.
1970
Events
Image