Javier
Jaramillo García
Ph.D.
Scientist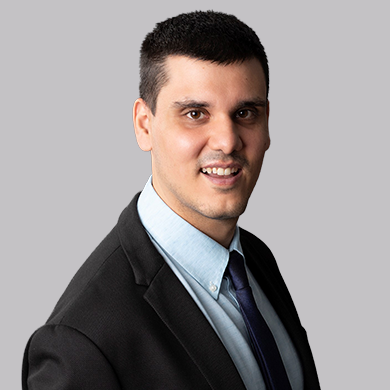 ©2023 Keller and Heckman LLP
Javier Jaramillo García, Ph.D., is a scientist with expertise in organic chemistry. He provides technical and scientific support to Keller and Heckman attorneys and their clients on regulatory compliance matters in the areas of food packaging and other food contact materials. Javier, notably, supports the attorneys in evaluating the status of different types of food contact materials under European Union (EU) and Member State legislation. Javier advises on testing and drafts test protocols to help generate the required data to support legal opinion letters, as well as submissions to the European Food Safety Authority (EFSA), and to Member States authorities, such as the German Institute of Risk Assessment (BfR).

Prior to joining Keller and Heckman, Javier was a Senior Research Scientist for a major chemical company. As a member of the company's Global Research R&D team, he initiated, designed, and executed projects ranging from improving established methods to developing new processes, including those designed to convert waste products into high-quality specialty materials.

While working on his Ph.D. in organic chemistry at the University of Manchester, UK, Javier served as the HPLC and IT coordinator for his laboratory research group. The projects he worked on as a Ph.D. candidate were focused on the exploration of fundamental ways to control molecular-level dynamics and topology to create smart catalysts. During the course of his Ph.D., he worked as part of a team in the design and implementation of catalytic experiments, the evaluation of the purity of materials and on assessing and executing synthetic routes for target molecules and reference materials. Javier has also completed research internships in supramolecular chemistry, organic chemistry, and medicinal chemistry. 
Education
Universidad Autónoma de Madrid, B.S., 2012
Universidad Autónoma de Madrid, M.Sc., 2013
The University of Manchester, Ph.D., 2017 Organic Chemistry